The cost is absolutely minimum and affordable for all customers. Classic Tech plans to expand its services to various locations and to provide every service to the customer. Customer satisfaction has been the priority for the company and intends to continue providing quality services at affordable cost.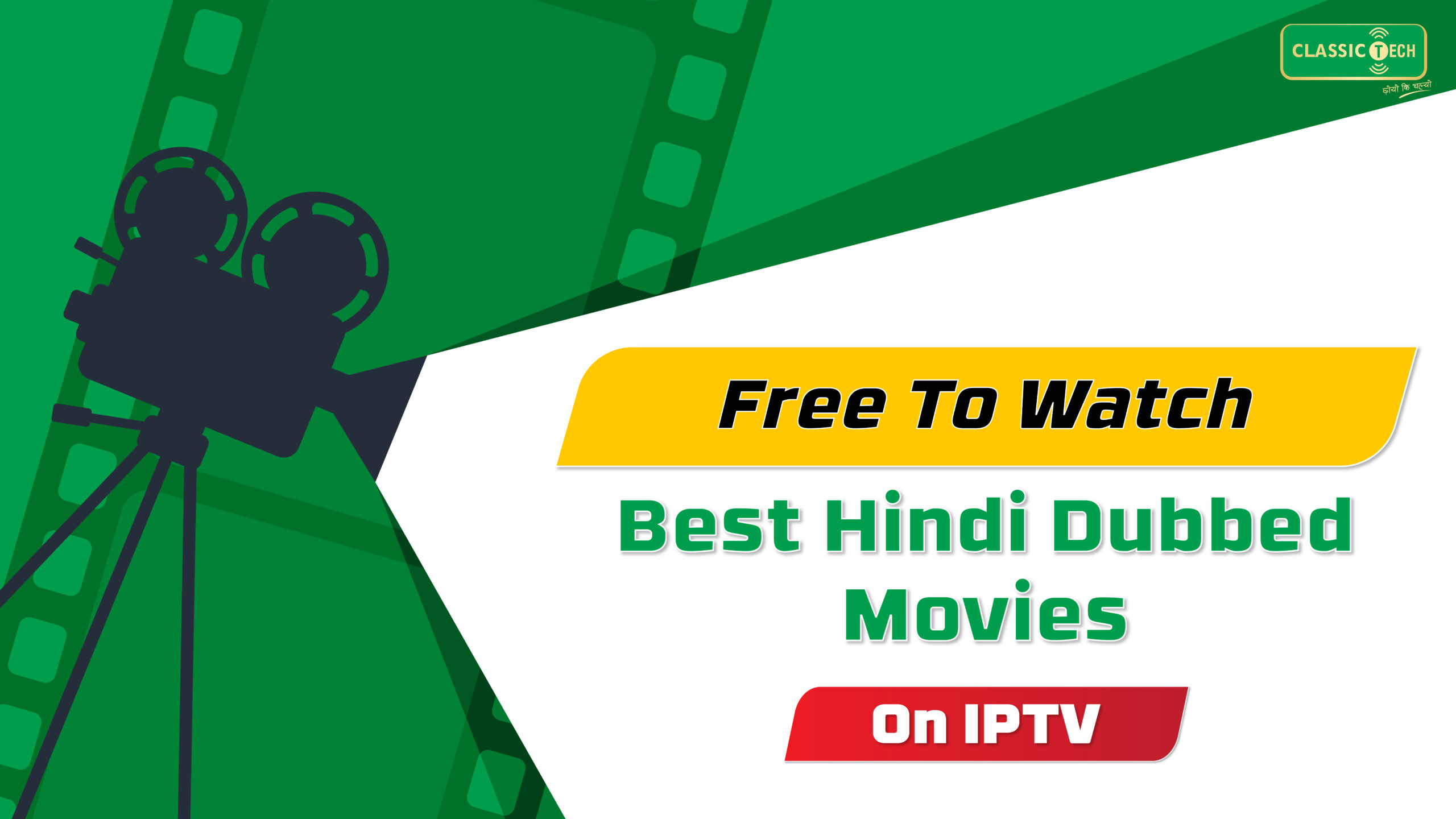 Don't waste time watching boring, low-quality content. Here, we will suggest masterpieces and quality content watch on IPTV. Now no more struggle searching for Hindi Dubbed Movies. When trying to watch your favorite content, you frequently run into issues associated with poor internet connection and buffering. If you have Classic Tech, you can enjoy 200+ Live TV channels and Movies on Demand. In addition, IPTV enables you to use Android TV features such as YouTube, Netflix, and Amazon Prime.
Ip Man 4: The Finale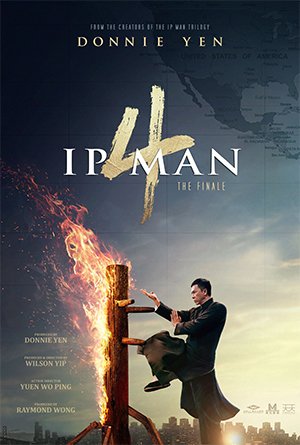 Ip Man has to travel to San Francisco to find a new school for his son who just gets expelled. When he attempts to get a recommendation letter from the Chinese Benevolent Association, he finds that the martial arts masters are furious with one of Ip Man's students who teach Kung Fu to Americans. Meanwhile, discrimination against the Chinese is making things even tenser as Ip Man has to stand up for his fellow countrymen as well.
Ratings:
IMDB: 7.0/10 Rotten Tomato: 4.7/5 AS
Director: Wilson Yip Writers: Edmond Wong Hiroshi Fukazawa Tai-lee Chan
Stars: Donnie Yen, Scott Adkins, Danny Kwok-Kwan Chan
Born To Race
Born To Race is the story of Danny Krueger, a rebellious young street racer on a collision course with trouble. After an accident at an illegal street race, he is sent to a small town to live with his estranged father, a washed-up NASCAR racer. When Danny decides to enter the NHRA High School Drags, he's forced to seek his father's help in taking down the local hot shot.
Ratings:
IMDB: 5.9/10 Rotten Tomato: 3.6/5 AS
Director: Alex Ranarivelo Writers: Steve Sarno, Alex Ranarivelo, Ali Afshar
Stars: Joseph Cross, John Pyper-Ferguson, Brando Eaton
REDLINE
Terrified subway passengers fight for their lives after a terrorist bombing leaves them trapped underground in Los Angeles' subway tunnels. With another bomb ticking down and the perpetrator among them, it's a race against time for survival.
Ratings:
IMDB: 4.9/10 Rotten Tomato: 2.4/5 AS
Director: Robert Kirbyson Writers: Robert Kirbyson, Tara Stone
Stars: Nicole Gale Anderson, John Billingsley, Kunal Sharma
Blade Of Storm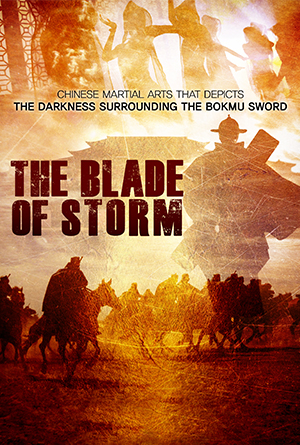 The movie starts with the creation of a sword that has the power to make someone the most powerful person in the world. One king currently uses this sword and keeps it with him. But soon he realizes that this sword is not good for the future of the earth. He leaves it in some place and starts living a normal life. But later, some people try to get a word in. The movie shows politics and fights for the world. The movie has some love and story. Some fights are shown in a movie. All the actors did great acting. The location used in the movie looks very realistic and old. I wish the movie would go for exploring the story more nicely. A story can lead to a big war and explore more.
Ratings:
IMDB: N/A Rotten Tomato: N/A
Director: Zhang Lei Stars: Jing Peng, Yang Jun Yu
Legend of the Black Scorpion
Crown Prince Wu Luan is in love with Little Wan but is left heartbroken when she marries his father, the emperor. The emperor's brother, Li, kills him and Wu Luan tries to avenge his father.
Ratings:
IMDB: N/A Rotten Tomato: 3.4/10 AS
Director: Feng Xiaogang Writers: Qiu Gangjian, Sheng Heyu
Stars: Zhang Ziyi, Ge You, Daniel Wu, Zhou Xun
How to Get IPTV for Free?
The customer will get IPTV free of cost with any Classic Tech Internet Tv package for 1 month, 3 month and 12-month Internet subscriptions. Interested customers have a variety of internet plans from 225Mbps up to 1 Gbps. Depending on customer requirements, Classic Tech also offers mesh Wi-Fi systems for customers experiencing dead zones due to insufficient Wi-Fi range.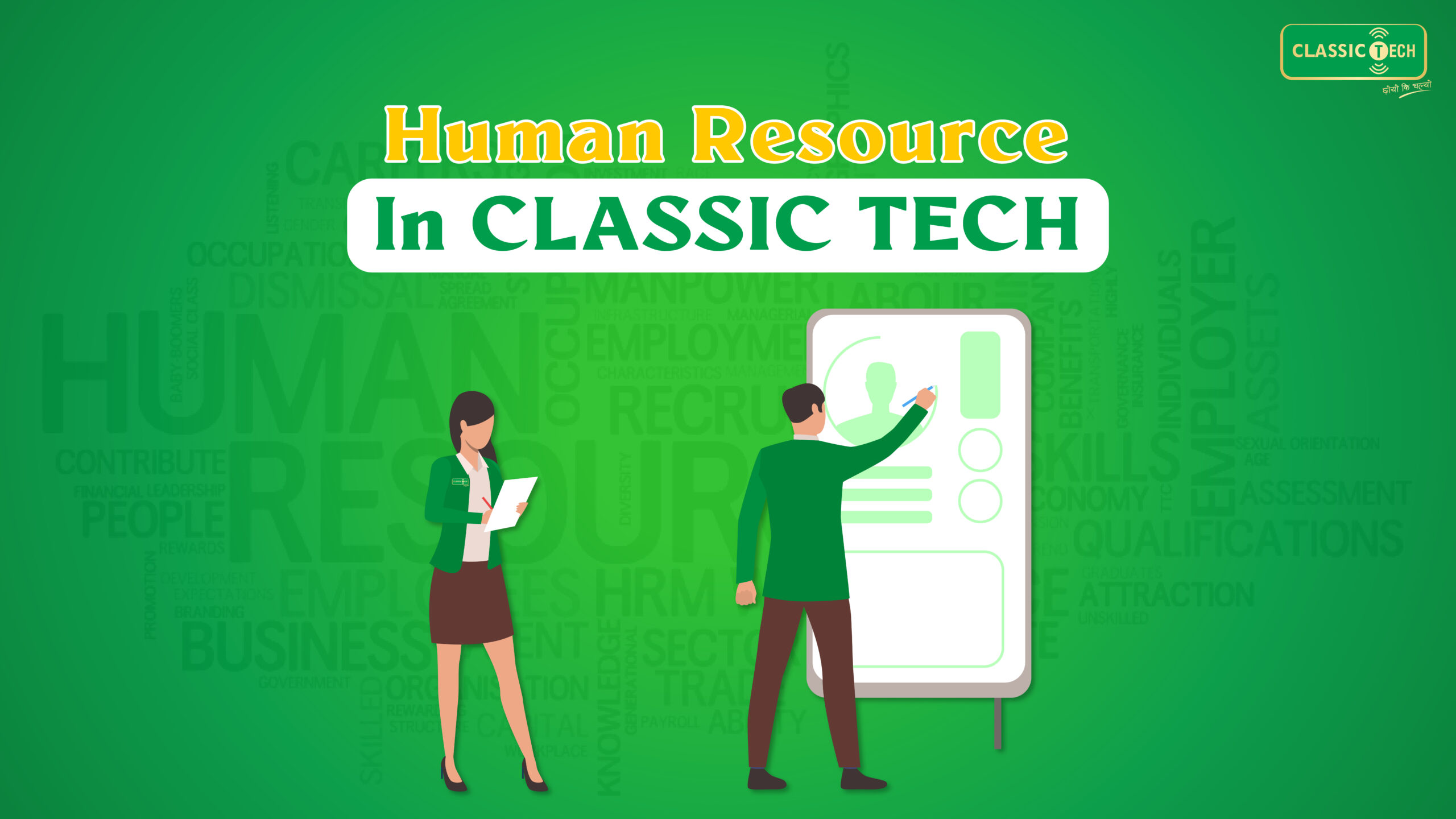 Classic Tech is one of the leading Internet Service providers in Nepal. Established 13 years ago, the company has always been working for the benefit of its consumers and the public as well.  The goal of the company is to provide reliable and effective internet facilities to maximum people at absolutely minimum cost. The company entertains more than 100 thousand active users and is providing services to the people of 74 districts through its 104 outlets.
Classic Tech has also been one of the most desired and wanted workplaces for job seekers. As we all know the employment situation of the country, Classic Tech has been contributing largely to helping people earn bread for their families. Being one of the largest ISP Companies in the country, Classic Tech provides employment to more than 1500 people.
Classic Tech provides a competitive salary scale and being one of the few private companies to provide SSF facility to its staff is also one of the major reasons, why Classic Tech gets a lot of job applications. The company believes in a fair and transparent hiring policy, by which we mean, providing opportunities to deserving candidates.
Classic Tech has various working departments such as Accounts, Sales, admin, customer service, technical, digital marketing, corporate team, and so on. The company provides jobs to fresher to experience based on the need and vacancies in the company.
Benefits like competitive salary, social security fund, overtime payment, fuel, and maintenance attract motivated and keen job seekers from the market. In today's corporate and competitive world, finding suitable and motivated employees out of the available lot is like fishing in a large pond. The HR team of the company works tirelessly for providing the best human resources to the company and to provide equal and fair opportunities to deserving candidates.
Classic Tech also believes in keeping hold of its valuable employees and making sure they feel secure sound and cared for by the company whenever they are in need. Organizing refreshment programs, training, and improvement sessions, and paid leave facilities also are the reason why Classic Tech Pvt. Ltd. Is the most searched and desired workplace.
Promotion and pay rise according to the output and transparent competition also motivated its existing staff to feel wanted and motivated to be at the absolute peak of their powers to get a fair chance.
Keeping staff motivated and satisfied are the reasons why the company has been enjoying its growth and its profitable situation.
Even during the hectic Covid-19 situation, Classic Tech provided the best facilities and benefits to its employees. No staff was cut down in the name of the pandemic because the company believed their staffs are its family and you don't cut off family ties during tough situations.
Classic Tech is the best place if you want to grow and learn in your career. Jobs in Nepal are getting tough and competition is getting tighter, that is where Classic Tech provides you the opportunity to work for the best ISP and the best company in Nepal.
Saying that Classic Tech staffs are the most satisfied and pleasant colleagues to work with won't be wrong. A happy, competitive, and helpful working environment also contributes to maintaining workplace harmony.
Classic Tech works with various organizations such as from job, hamro jobs,  mero jobs, Oms HR solutions, sajilo job for selecting candidates through transparent and fair competition. These organizations act as bridges to job seekers to get hired if they fulfill the basic requirements of the vacancy.
Helpful HODs and seniors also are one of the reasons for Classic Tech being a wanted workplace.
Won't you want yourself to be working in such a company that cares for you and values your effort and hard work? In every possible way, Classic tech is where you will feel more than in the workplace.
Classic Tech provides you with every reason to join the company. Your personal growth, career growth, and more than satisfactory lifestyle are what you will be getting from getting hired at Classic tech.
You can find possible vacancies and other queries you can contact Classic Tech on FaceBook, or LinkedIn, join their Viber community, and satisfy your query.
For vacancy queries and to apply for the vacancies, send your updated resume at
career@classic.com.np
or You can apply through Classic Tech's website
https://www.classic.com.np/career/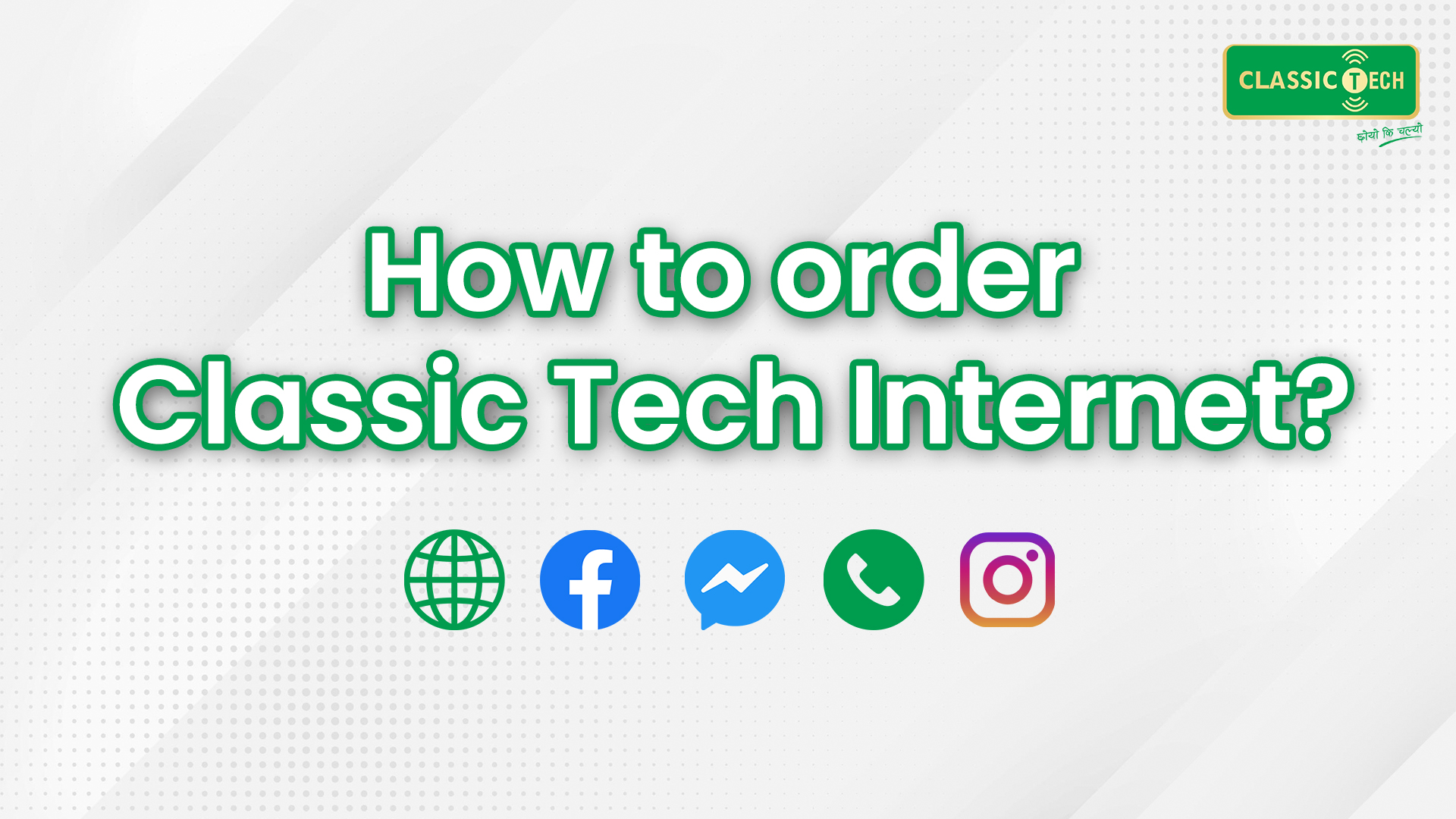 How to Order Classic Tech Internet?
Classic Tech is one of the best Internet Service Providers (ISPs) in Nepal for providing fiber optic Internet. We provide our services in 74 different districts of Nepal. The reason behind establishing Classic Tech is to provide affordable and high-speed internet to every corner of Nepal.
How to Contact Us for New Installation?
Classic Tech is active on almost all social media, most of which are used by ordinary people and professionals. We are active on the following platforms:
1. Viber Community: https://bit.ly/3bV2Bdw
2. Facebook: https://www.facebook.com/ClassicTech
3. Instagram: https://www.instagram.com/classictech.nepal
4. Twitter: https://twitter.com/ClassicTechNP?s=20&t=YrPt_QWtcsEMBUgwdnAsXw
5. YouTube: https://www.youtube.com/c/ClassicTechNP
6. LinkedIn: https://www.linkedin.com/in/classic-tech-909659124/
7. TikTok: https://www.tiktok.com/@classictech.nepal
8. Pinterest: https://pin.it/7lqT7Ea
9. Website: https://www.classic.com.np/
The users who are looking for a new installation can contact us via Facebook, Instagram, phone call, and the website. Things you have to mention before messaging for new installation. Here's a look at the demo message below:
User:01
I want a new installation.
My location is New-Baneshwor, Kathmandu. (GPS)
My contact Number is: 98********, (optional) 98**********.
Thank You
After, that our team will respond to your message. You will receive a call from our sales and marketing team to confirm your order. All your questions will be answered by our sales and marketing representative.
Or
Another option for contacting us is to call us. You can contact our sales and marketing department directly at 9801004477.
Once your order is confirmed, our fiber sales associate will come to your home to set up the internet. You will receive a contract, so read it carefully and complete it. After installation is done, you will receive a unique user ID, username and password for the Classic Tech app.
Classic Tech Application
The Classic Tech app can be found in both the google play Store and the App Store. Both Android and Apple users can download it easily.
Link: http://onelink.to/v4u3t9
The app will ask for your username and password to log in. Just type in the username and password provided by our fiber associate. Afterward, the app will offer the following features for customers:
Language Change
1. You can change the language Nepali or English.
Router/Wi-Fi Settings
1. Changing Wi-Fi Password
2. Device Filtering
3. Reboot Router
4. Device Status
5. LAN Setting
6. Shows Connected Devices
Customer Care
1. Technical Support
2. Account and Billing Issue
3. Sales and Marketing
4. General Queries
Payments
1. Renew Package
2. IPTV Subscription
3. Package Upgrade
4. 5Ghz Router Booking
Refer Form
1. Refer Your friend and Get 4 Month's Bonus (2 Months Internet+ 2 Months TV)
Speed Test
1. Shows Accurate speed test results without a third-party app.
Payment History Details
1. View your all payments history of all time.
Renewal Sapati
1. Get up to 7 days of renewable sapati (T&C applied)
Profile Info
1. You can change your Name, Registered number, and Email.
Hold on a second!! This is not the end. Did you know? Classic Tech has its own IPTV which you will get free of cost with any package for a 1-year subscription. Customers of Classic Tech can now enjoy up to 200+ live TV channels. (100+ HD and 100+ SD). In addition, IPTV enables you to use Android TV features such as YouTube, Netflix, and Amazon Prime, which are not possible with conventional television. In response to the needs of our customers, we have come up with a variety of packages that range from 225 Mbps to 1 Gbps.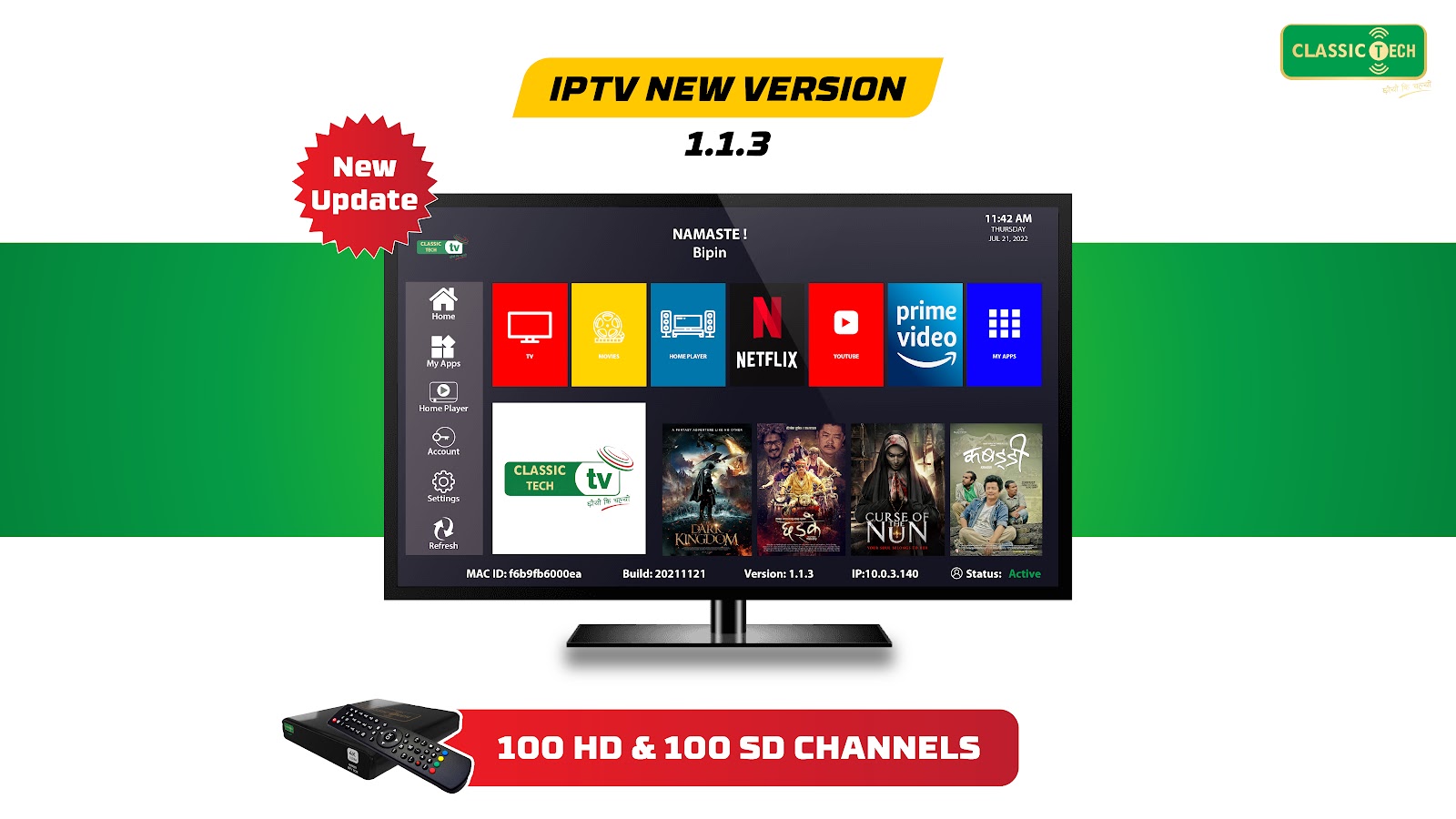 Nepal's leading Internet Service Provider company Classic Tech have been providing best internet services at the best possible rates available in the market. Established with the motto of providing internet facility to every possible location have been working restlessly on it.With the immense growth of platforms like Netflix, Amazon prime and various other media houses that provide the content based on the interest and requirements of the viewer.  The use and need of IPTV in place of separate cable TV have given a push to companies that are providing internet and television bundle package to modify or bring a certain change to the model of services they are providing.
Paying for internet to a certain company and to pay for TV to a different media have become a level of troublesome for  people  as it is time consuming  and also cost is high. Also people want the services to be provided by same company. as that would assist them in minimizing the complexity of memorizing or need to visit two different location for the same thing. Companies are a facing some kind or virtual push or need to upgrade their service and modality.
Feeling the need and catering such situation classic tech has been providing both internet and IPTV facilities to its customer since long ago. With various internet packages, the facility of IPTV has also been included depending on the need and budget of the customer. Classic Tech's IPTV even works on CRT television unlike others that make it available for all the customers.
Classic Tech has upgraded its IPTV to a new and better version 1.1.3. With the updated version the issues like buffering and glitches while watching the TV programs have been addressed. Various channels have been added that adds multiple options of programs and choices of entertainment.
In the home section, you can see the option of Live TV, YouTube, Netflix, Prime video, Movies on demand. From this part you can select the program or part you want to watch and enjoy.
The new version is very fast and buffer free as Classic Tech hosts its own CDN (Content Delivery Network) of Netflix, TikTok, YouTube and so on.  This helps to watch your program without any issues and disturbance.  While using YouTube from Classic Tech IPTV no additional data is consumed in the internet package.
Classic Tech has taken care of all possible viewers with every age bracket. From children to elder citizens, Classic Tech has tried to include every possible viewer. If you select live TV from the home section you will be directed to the home channel where you can view channel list. The channel list is sorted in such a way that you don't have to struggle to find the program you want to watch.
Classic Tech's IPTV has more than 60 HD and more than 115 SD channels available. Channels have been sorted like, news, sports, entertainment, movies, music, wildlife, Cartoons, and religious.
In sports section, channels like Star sports, Sony ten channels, and various other channels are available where you can enjoy viewing your favorite sports and with both cricket and football world cups near we are sure, you would not like to miss them. You can view those matches on available channels in our sports section.
In movies section, You can view movies on channels like star gold, &pictures, Set Max and many others, you can watch movies on our Movies on Demand section, where you can view any movies you want to.
In entertainment section, the channels that show daily soap like star plus, colors, Zee TV, Sony etc can be viewed and you can enjoy your programs.
For children there are various cartoon channels available as well. With channels like Nick junior, Sonic, and Disney Junior, you can have free time while your children are busy watching them.
 For the elderly or any viewers who enjoy watching religious channels, we have such channels available as well to enlighten spirituality. Sanskar, God TV, and Peace of mind channels are available to keep your mind connected to almighty.
You can enjoy music and get relaxed in channels like 9xm, mtv, B4U music and a lot more.
To keep updated with daily international and national happening and information you can view channels like, NTV, NTV plus, Ap1 HD, Mountain HD, Yoho TV, Himalaya TV and many others can keep you updated.
So, if you are looking for an ISP that gives you the best internet and IPTV facility at affordable prices, you can choose Classic Tech without any issues or doubts. It has been in service for more than 14 years, so the reliability and trust the company has earned from its customers make it the first choice of every customer.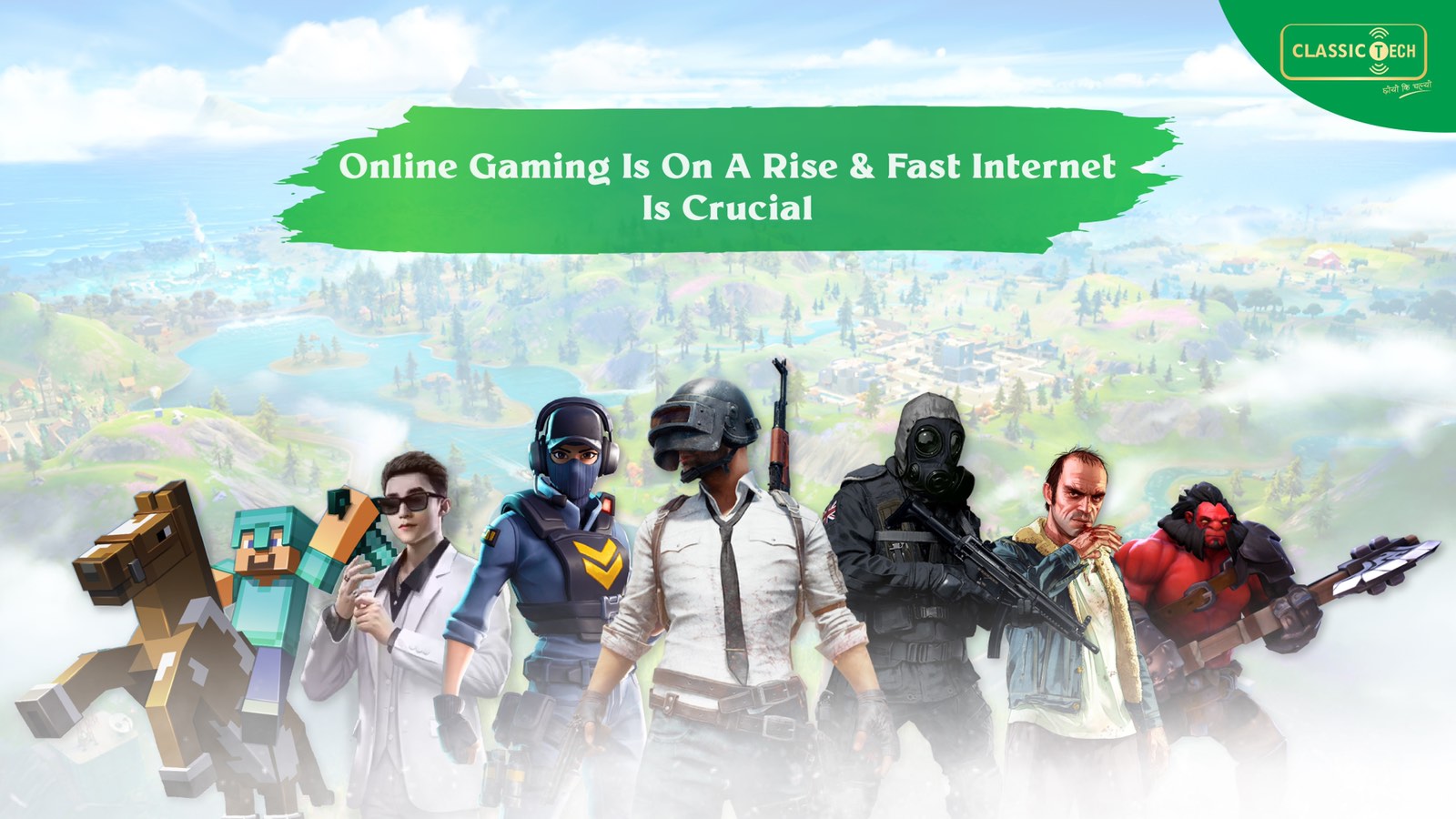 We have all played video games at least once in our lives, right? The first video game was "Tennis for Two" created by William Higginbotham. Visitors playing Tennis for Two saw a two-dimensional, side view of a tennis court on the oscilloscope screen, which used a cathode-ray tube similar to a black and white television tube. The ball, a brightly lit, moving dot, left trails as it bounced to alternating sides of the net. Players served and volleyed using controllers with buttons and rotating dials to control the angle of an invisible tennis racquet's swing.
By the time of the Xbox 360 release, online multiplayer gaming was an integral part of the experience (especially "deathmatch" games played against millions of peers around the world for games such as Counter-Strike, Delta Force, Call of Duty Modern Warfare). Nowadays, many games have an online component that vastly improves the gameplay experience and interactivity, often superseding the importance of the player's offline game objectives. The internet has played a very important role in online video games. The game can be fully enjoyed with a good Internet connection.
Online games make vast changes in the real world Everyone from different places is connected and bonding through online play. The online game enables gamers to talk and text with each other. Some of the most popular multiplayer games are:
1. Fortnite
2. PUBG
3. Free-Fire
4. Minecraft
5. Among Us
6. Dota 2
7. League of Legends
8. Roblox
9. Apex Legends
10. Counter-Strike
With the world having nearly 3.24 billion gamers, there is no doubt people love to play games. Everything from sports games to RPGs and shooters to puzzle games plays on a variety of consoles and devices. While some people like to play offline, many prefer to go online and play with friends or other players around the world. Everyone plays games either for fun or to achieve something. Games not only become a fun goal, but also a source of income. Audiences love watching gameplay videos of their favorite games. We know you're one of them too, right? By broadcasting and uploading gameplay videos to various social media platforms, if the video gets a good response from the audience, you can also make a lot of money.
Evolution in online games plays a very important role in changing one's life financially and mentally. Almost all games nowadays organize competitions and tournaments for their players. The term for the online gaming tournament is known as "Esport". These types of tournaments have a huge prize pool for their winner.
Esports has grown exponentially in recent years, expanding into a major industry that shows no signs of slowing momentum. Indeed, the esports ecosystem is on pace this year to surpass $1 billion in revenue for the first time.
Yet, even as esports is coming into its own, not everyone understands exactly what it is and why it matters.
Esports create new career opportunities for gamers. The income of esports players in today's world is more than the salary of a manager in a company.
When it comes to online games, the internet is the backbone of online games. Without having good internet speed during an online game, it's like a "shoe without laces", your shoe may slip out of your foot anytime if there are no such laces, when you have bad connection internet, your connection will be cut off and every action will be very slow and unresponsive.
If the question is about speed? Then Classic Tech is the answer. We offer high internet speed up to 1000Mbps with a very reasonable and lower price than Other ISP. When playing online games, users are curious about how much ping and consistency they receive. The ping and consistency performance of online games is already being tested by professional gamers and testers prior to launching the package. Here are some online game ping results:
PUBG (Player Unknown Battle-ground)
PUBG game is one of the most popular games for youth in Nepal. Becoming a professional e-athlete is everyone's dream. For this, you need a good internet connection with high speed and low latency to beat your valuable competition. Join the Classic Tech Internet, which gives you ping up to 40 Ms per match. Another big deal is that you get a free dual-band 5GHz router with a Wi-Fi mesh system on demand. Get the same speed wherever you go, playing in any corner of the house with minimal delay. It will make every gamer's dream come true when Classic Tech is combined with it.
Garena Free-Fire
The most active user game at the moment is Garena free fire. People from teenagers to seniors both play this game. All Nepalese free-fire players dream of playing world series and representing Nepal. Everyone wants to represent Nepal at that stage. Now, after the separation from the Indian server, the Nepalese player is starting to get more tournaments worth $ 1 million. All Nepali gamers want to win and become professional esports gamers. More and more players are failing to win such tournaments due to poor connectivity during the qualifier matches. To qualify and become the winner of each tournament and have a smooth game, all you need is an upgrade. Upgrade to the "Classic Tech", and get free fire ping up to 20-30 Ms. Take full advantage of the 5GHz dual-band router and its mesh Wi-Fi system, which also makes you a gamer in the dead corner.
Valorant/Fortnite/GTA V online
Valorant, Fortnite, and GTA V are famous pc games among pc gamers in Nepal. All of these games have very high intense graphics, which are commonly played in Nepal. Are you one who is facing network error/ high ping during gaming? We just need a change to the Classic Tech Internet. Enjoy the advanced level of gameplay with minimal cost. Connecting to the Internet via an Ethernet cable will provide much lower latency with constant high speed.
Extra Benefits for Choosing Classic Tech:
– 24/7 Customer Support
With our inclination towards the motto of "Chhoyo Ki Chalyo", we aim to provide the fastest and most reliable services that are carefully analyzed while meeting the actual demand of the customers. We provide 24/7 support to our customers to eliminate the internet problem within a few hours. We have our own app where customer can create a ticket and their problem will be fixed within an hour.
– Mesh Wi-Fi- system
We provide a Wi-Fi mesh system according to the customer's request. Mesh Wi-Fi is built for all types of homes
specifically mid-size and large homes that have suffered from weak or incomplete Wi-Fi coverage.
– Reasonable Packages
Get 225 Mbps Unlimited for Rs 1099 only/Per Month
Get 275 Mbps Unlimited for Rs 1199 only/Per Month
Get 325 Mbps Unlimited for Rs 1499 only/Per Month
Get 625 Mbps Unlimited for Rs 2499 only/Per Month
Get 1000 Mbps Unlimited for Rs 3333 only/Per Month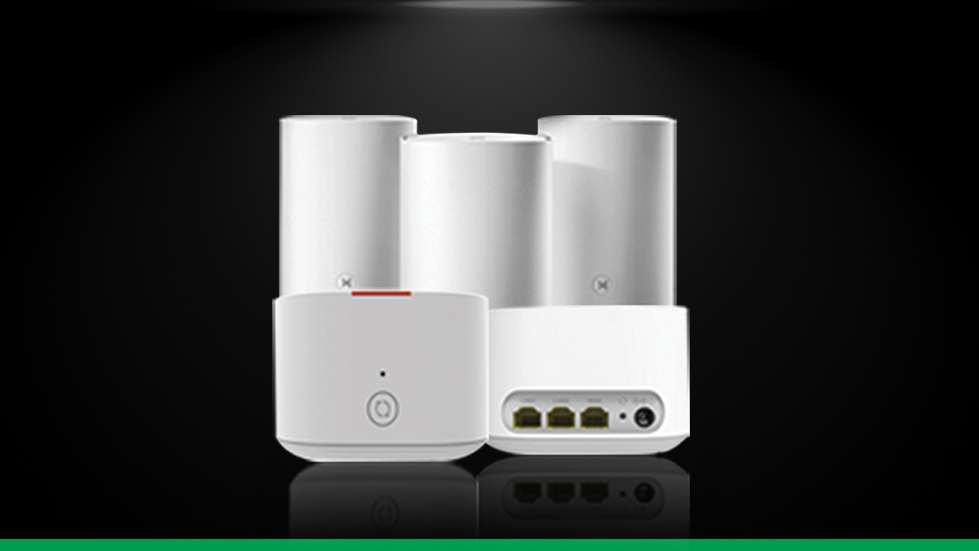 Mesh WiFi is a whole home WiFi system built to get rid of dead corners and to provide uninterrupted WiFi services all over your home. Mesh routers enable devices in your network to have faster speeds, greater coverage, and a more reliable connection.
Classic Tech Offers Mesh WiFi for higher packages. Mesh WiFi is built for all types of homes specifically mid-size and large homes that have suffer from weak or incomplete WiFi coverage. Usually when you experience dead corners or slow WiFi, you might opt into a range extender but find that it doesn't provide you with the fastest speeds or connectivity throughout your home.
Whereas Mesh WiFi routers are built to fully cover large homes up to 6,000 sq. ft., with two stories or more, interior brick walls, or an unusual layout. With more family members being home, a typical WiFi router will have issues with maintaining strong internet access to all devices like phones, computers, or TVs. With multiple Mesh nodes, everyone can easily connect more smart home devices simultaneously without slowing down your WiFi bandwidth.
Only One Network:
You don't have to signing into a new network every time you go upstairs and stay connected to a single sturdy network no matter where you are.
Uninterrupted Long-Range Connectivity:
You can get a powerful and stable connection no matter where you are in your home. Because each mesh node piggybacks off the other nodes signal, you can get powerful WiFi whether you're at the top of the stairs or the bottom of the basement.
Easy Setup:
You can access the whole system from the single Router. You don't have to change in individual device for any update.
Advanced Security:
Automatically protects every wireless connection using advanced encryption, whether it's between each Deco unit or between units and your WiFi devices.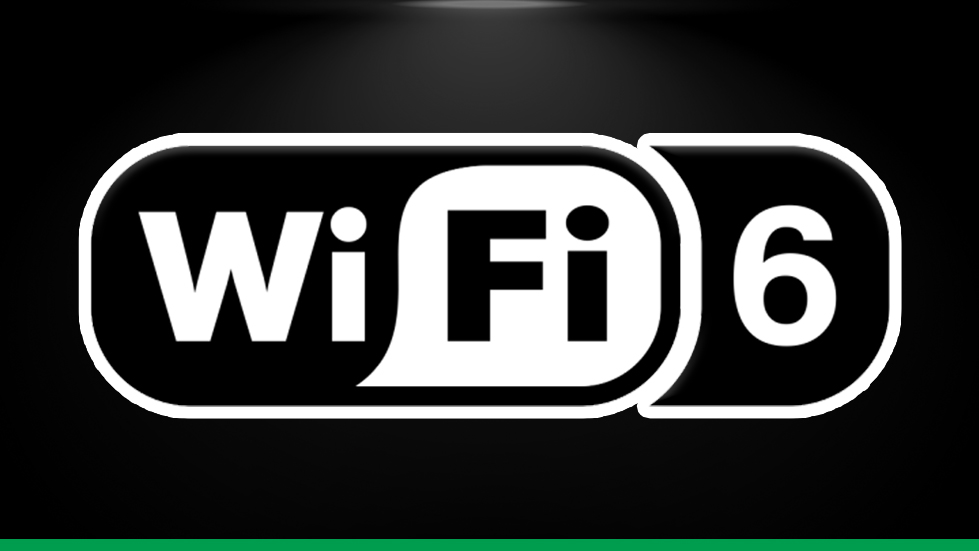 Wi-Fi 6 is the next generation of Wi-Fi. It still works the same allowing you to connect to the internet, but with just a bunch of additional technologies to make that happen more efficiently and speeding up connections in the process.
Wi-Fi 6 Technology is a substantial upgrade over previous generations and provides faster connection speeds, and Instead of just boosting the speed for individual devices, Wi-Fi 6 is all about improving the network when a bunch of devices is connected.
Two key technologies are speeding up Wi-Fi 6 connections:
1. MU-MIMO: The technology allows a router to communicate with multiple devices at the same time, rather than broadcasting to one device, and then the next, and the next.
2. OFDMA: It is a multi-user version of the OFDM digital-modulation technology. In Wi-Fi 6 (802.11ax), OFDMA is one of the critical features to improve network performance.
Wi-Fi 6 Technology also,
1. Supports target wake time (TWT). That allows an AP to manage activity in the Wi-Fi network. So with this feature, when the AP is not sending or receiving data they go into sleep mode.
2. It also Overlapping Basic Service Sets (OBSS) is another Wi-Fi 6 feature that can help to improve network congestion.
3. Focused Beams: Wi-Fi 6 can even focus its signal towards the location of a wireless device to improve speed and reliability.
4. Bandwidth on 2.4GHz is 574 Mbps and Bandwidth on 5GHz is 2.4 Gbps IEEE 802.11ax standard
HOW FAST IS IT?
The short but incomplete answer: 9.6 Gbps. That's up from 3.5 Gbps on Wi-Fi 5.
The real answer: both of those speeds are theoretical maximums that you're unlikely to ever reach in real-world Wi-Fi use. And even if you could reach those speeds, it's not clear that you'd need them.
That 9.6 Gbps doesn't have to go to a single computer. It can be split up across a whole network of devices. That means more potential speed for each device.
WIFI 6 is the fastest supporting internet device in Nepal.
Why Dual Band ONU?
The performance of a router has a great influence on our Wi-Fi online experience, so choosing the correct router is very important. Here we get a question most of the time "Should I choose a dual-band router or a single-band router?" Okay let's talk about Dual Band 5GHz Router: Initially, a Dual Band router uses two bands: 2.4GHz and 5GHz, which means that they transmit two simultaneous wireless signals, providing better performance, and compared to a single-band router, a dual-band router is easier to set up. In Comparison: Single-band router uses the 2.4GHz band and is limited to one wireless signal. Secondly, a Dual Band router supports both bands 2.4GHz and 5GHz) and provides faster speed and flexibility. Therefore, the dual-band router avoids connection issues or interferences and offers more stability. The dual-band can also reach a signal up to 100x the wireless bandwidth, Finally. A Dual Band router has a longer range and better signal strength, and despite the broadcasting on two different bands, it is capable of switching automatically when needed. Due to its strong signal, the dual-band router is suitable for online high-resolution gaming, video streaming, and high-resolution audio.
What do you mean by Dual Band ONU?
Dual Band ONU Provides 2.4 GHz and 5 GHz dual-band wireless signals which support the 802.11a/b/g/n/ac wireless network. Dual-band WiFi belongs to the fifth generation WiFi transmission technology (5GWi-Fi). The dual-band WiFi refers to the wireless signal that supports two different bands at the same time. These two bands are 2.4 and 5 G respectively. At present, most wireless products adopt single-frequency 2.4G WiFi wireless transmission, such as a wireless mouse, keyboard, USB wireless network card, ordinary wireless router, and so on. Only high-end smart devices support dual-band WiFi technology, such as "some ONU, some mobile phones, tablets, high-end wireless routers" and so on
What is the advantage of Dual Band WiFi?
The 2.4G band signal has relatively good penetration and a relatively long coverage distance. But there are too many devices with 2.4G. At present, in the family environment, the average number of 2.4GAPs (Wireless Access Point) that a family can search around has exceeded 5. The environment of 2.4G is becoming more and more noisy and disturbing.
Why is 5G WiFi more stable and faster than 2.4G WiFi?
The 2.4G only provides three channels signal which does not interfere with each other. 5G can provide 22 channels signals. On another point, there are only a few devices with 5G WiFi signals. So, 5G channels are clean and faster. In the case of transmitting the same amount of data, 5G will save electricity and have a better user experience.
Why should I use Dual Band ONU?
If the Package is above 100 Mbps we suggest you use Dual Band ONU because single band 2.4Ghz ONU accepts only up to 100-125 Mbps speed. And also, for better performance of the internet such as uninterrupted Video calling, Online classes, Online Gaming, etc.
Does this support all of my gadgets?
Your gadgets must support Wireless 802.11 ac. But Dual Band provides 2.4Ghz also so that you can connect to it. Price of Dual band 5Ghz Router Item Charge Dual-Band 5G ONU Router Rs. 2,500/-
TERMS & CONDITIONS:
1. Each of the aforementioned prices is subjected to 13% VAT.
2. 3 months warranty is provided on manufacturing defects only.
3. The device will be in the ownership of Classic Tech Pvt. Ltd. In case of an upgrade from the existing ONU, the deposit of the previous ONU will be transferred to the new Dual Band ONU installed automatically.