Data Security and Privacy: How to Protect Yourself Online
Online privacy is a crucial aspect of our digital lives. With so much of our personal information available online, it's important to take steps to protect ourselves from potential threats. Here are five ways you can safeguard your online privacy:
• Use a Password Manager: One of the best ways to protect your online privacy is to use a password manager. This type of software allows you to generate and store complex, unique passwords for all of your accounts in a secure, encrypted manner. Not only does this make it much more difficult for hackers to gain access to your accounts, but it also eliminates the need to remember multiple passwords. Additionally, some password managers can also alert you if your email and password have been compromised in a data breach.
• Enable Two-Factor Authentication: Two-factor authentication (2FA) adds an extra layer of security to your accounts by requiring a second form of verification, such as a code sent to your phone, in addition to your password. This makes it much harder for someone to gain access to your accounts, even if they have your password.
• Be Cautious When Clicking on Links or Downloading Attachments: Phishing scams and malware can often be spread through links and attachments in emails and on websites. Always be careful when clicking on links or downloading attachments, and never provide personal information unless you're sure it's legitimate.
• Be Cautious while using public WiFi: Yes, avoiding public Wi-Fi is a good way to protect yourself online. Public Wi-Fi networks, such as those found in coffee shops or airports, are often unsecured, meaning that anyone on the same network can potentially access your internet traffic and steal your personal information, such as login credentials or credit card numbers. Use a VPN. A virtual private network (VPN) encrypts your internet connection, making it much more difficult for someone to spy on your online activity. This can be especially important when using public Wi-Fi or connecting to a network you don't trust.
• Keep Your Software and Devices Up to Date: Software and device manufacturers often release updates that address security vulnerabilities. By keeping your software and devices up to date, you can ensure that you're protected against the latest threats.
• Addition:
Use a Trusted Internet Service Provider (ISP): Another important step in protecting your online privacy is to use a trusted internet service provider (ISP). This means selecting an ISP that has a strong reputation for protecting customer data and adhering to strict privacy policies. A trusted ISP will encrypt your internet connection, protect your personal information, and not sell your data to third parties. Additionally, they will have strict security protocols in place to prevent data breaches and protect you from online threats. It's also a good idea to research the privacy policies of different ISPs and choose one that aligns with your values and beliefs when it comes to data privacy.
By following these five steps, you can protect your online privacy and keep your personal information safe. Remember that online privacy is an ongoing process, so it's important to stay vigilant and update your security measures as needed.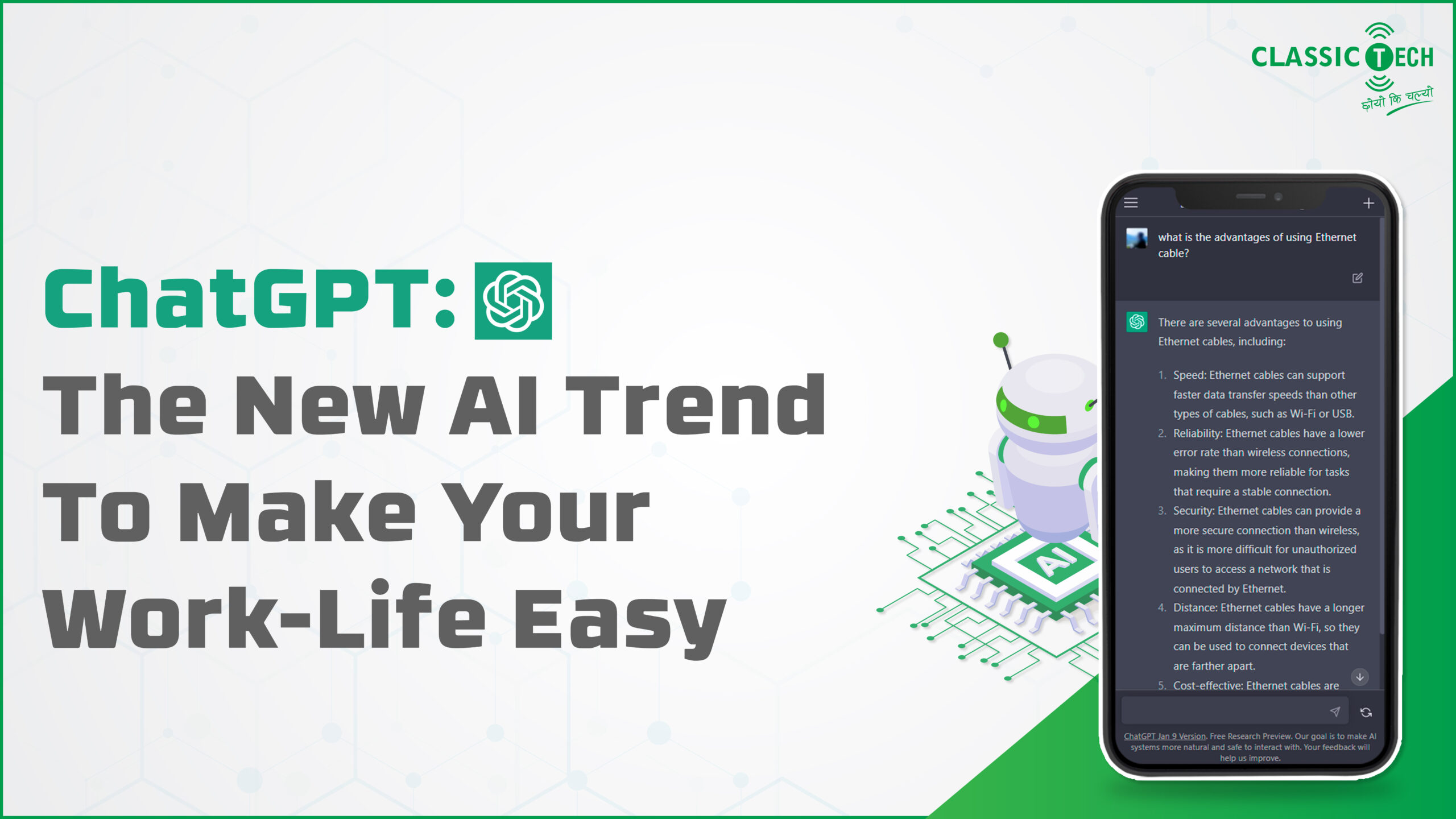 Do you ever find yourself struggling to keep up with the demands of your day-to-day life? If so, ChatGPT might be the ai tool for you! One of the most significant advantages of ChatGPT is its ability to generate human-like text. This feature can be used for a wide range of tasks, such as writing articles, creating chatbot responses, and even writing poetry or fiction, songs, video scripts, content creation ideas, captions, and many more. This can help companies or individuals save time and resources when creating content, while also improving its quality and helping you grow your business. And the best part is you don't have to do any of the work yourself – ChatGPT will do it all for you! Keep reading to learn more about ChatGPT, or click here to try it out for yourself! In this blog post, we will explore five ways you can use ChatGPT to take your work to the next level.
• Programming: ChatGPT can be used to generate code for a variety of programming languages, including Python, Java, and C++. It can also assist with debugging and troubleshooting code, saving you time and effort.
• Content Ideas & Captions: ChatGPT can be used to generate creative and engaging content ideas, headlines, and captions for social media and other types of marketing materials. This can help you increase engagement and drive traffic to your website.
• Video Scripts Writing & even songs: ChatGPT can be used to generate scripts for videos, commercials, and even songs, it can also help with storyboarding and scene development making the process more efficient.
• Content Writer Blogs & Articles: ChatGPT can be used to write blog posts, articles, and other types of written content. It can be used as a tool to help with research, outlining, and even editing, which can help you create high-quality, SEO-optimized content that ranks well in search engines.
• Use as a Translator: ChatGPT can be used to automatically translate text from one language to another. This can help you expand your reach and attract a global audience, increasing your website traffic and driving more sales.
In conclusion, ChatGPT is a powerful tool that can be used in a variety of ways to improve your content and drive traffic to your website. Whether you're a programmer, marketer, or writer, ChatGPT can assist with a wide range of tasks to help you create high-quality, SEO-optimized content that ranks well in search engines and drives more traffic to your website.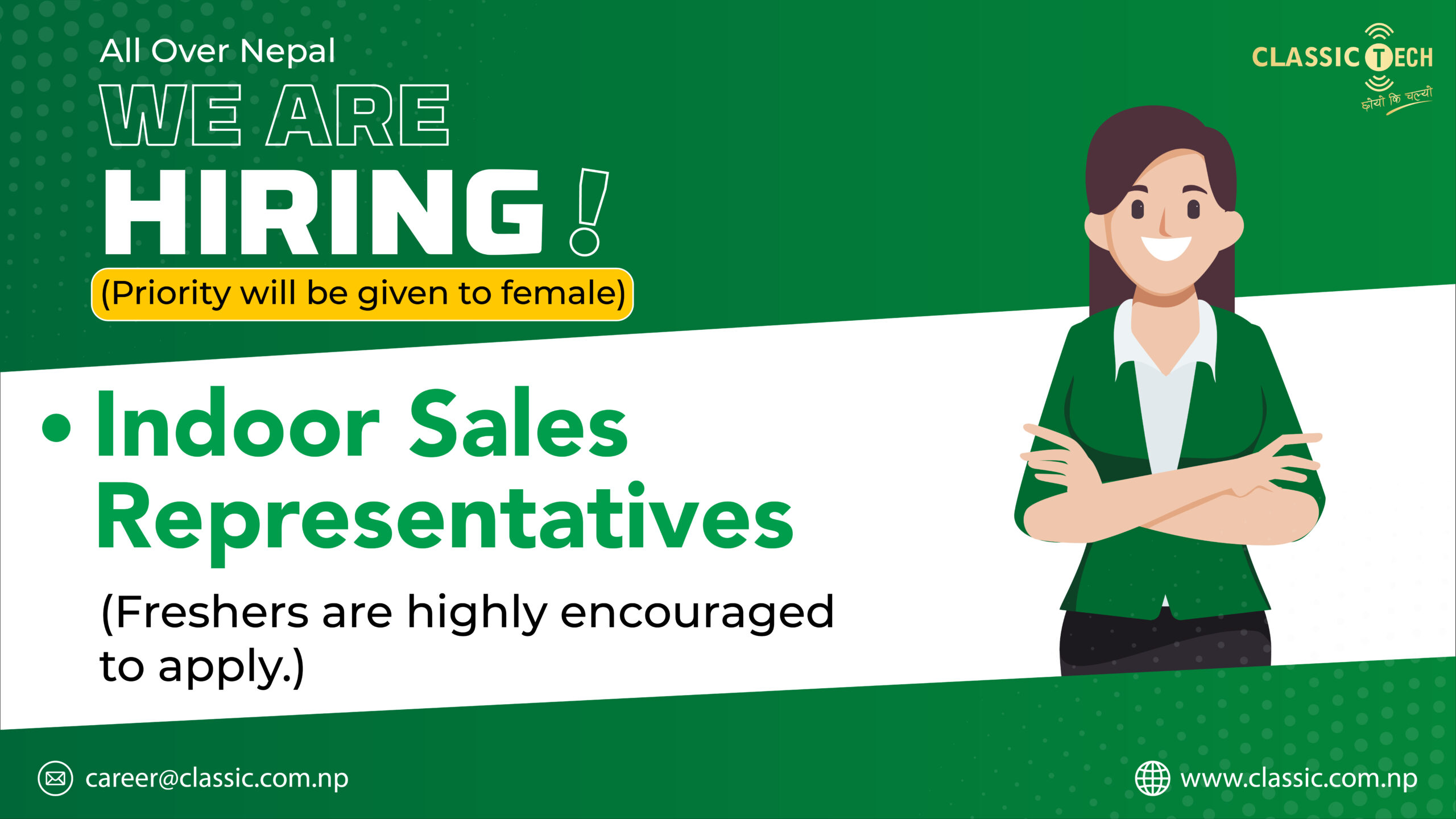 Classic Tech is a leading internet and IPTV service provider in Nepal. We encourage the candidates who are seeking the job, here we have got you the opportunity to work with us. Candidates who are interested in being independent and enhancing their skills and who have the potential to become an asset to the company are welcome to join our company with its strong work culture.
Why choose Classic Tech?
Attractive salary.
Festival expense allowance.
Attractive Incentive packages and Perks.
Working in a team environment where initiative and dedication are encouraged.
An equal-opportunity workplace that values diversity and does not discriminate.
Facilities of Social Security Fund (Pension, Gratuity, and Insurance facilities).
High level of responsibility with opportunities to learn and grow more.
Before Applying, please make sure to check the qualification must be required to apply for the post.
Job Specification
Education Level
:
+2 Pass, Bachelors Running
Experience Required
:
Freshers can Apply,
Highest Priority to Minimum 6 months of experience in Outbound Call Center or related sales position,
Both Males & Females can apply (Priority will be given to Females)
Professional Skill Required
:
Interpersonal Marketing Management Public Relations Verbal / Telephonic Communication
Other Specification
Good Nepali communications skills
Good persuasive skills
Good organizational skills and the ability to multitask
Strong listening and sales skills
Excellent phone and cold calling skills
Ability to achieve targets.
Good knowledge of technology and the Internet
Good Customer Service Skills
Job Description
Communicating with customers, making outbound calls to potential customers, and following up on leads.
Understanding customers' needs and identifying sales opportunities.
Meet Sales KPIs Target defined by the company
Collect Leads and Enter in the system appropriately
Promote Classic Tech in the specified area
Creating and maintaining a database of current and potential customers
Staying informed about competing services.
Actively Take part in any kind of Marketing initiated by the Branch authority
Coordinating with ASRs and Sampling/Monitoring leads effectively
Coordinate with Branch Authority and perform assign tasks
Reporting to CC Manager and Branch Authority on Daily/Weekly/ Monthly / Yearly Basis
Provide Basic Training to ASRs if required
Provide organic customer data and analytics of the specified area to improve transactions and sales
Note: Candidates should be flexible traveling in any kind of Marketing initiated by the concerned personnel of the Branch to different areas and also willing to work in an assigned location by the Company
Interested Candidate, please send your updated CV/ Resume with clearly specifying the Position & Location to career@classic.com.np.
Match day 2 has ended in ongoing FIFA world cup. Only one match day remains in each group and it looks interesting as many teams are yet to qualify for Knock Out stage.
From Group A, Host Qatar has been eliminated after losing their both opening games. Netherlands and Ecuador needs a draw to qualify whereas Senegal must win their final game against Ecuador.
In Group B, England looks promising to qualify for next stage while Iran, Wales and USA depends on result of each other to qualify for next round.
Argentina and Poland face each other in group c, where Poland needs only a point to qualify whereas Messi's Argentina must win to proceed. Saudi Arabia can still qualify if Argentina drop points and they win against Mexico in final clash.
France has already qualifies from Group D by winning both of their opening matches. All three other teams can still qualify by winning their own matches and hoping the other loses points.
Group E saw Spain in thumping position to qualify for next round as they need only one point after beating Costa Rica and drawing against Germans. Japan must not lose against Spain and Germany must win against Costa Rica in order to qualify.
From group F, Croatia and Morocco needs a point each to be in next stage whereas Belgium must win and Canada has already been knocked out.
Group G saw Brazil qualify after their win against Switzerland last night. Switzerland can still qualify if they avoid lose in their final match. Serbia and Cameroon must win to stay relevant.
Portugal has also passed group stage easily by winning two out of two opening matches. If Ghana wins their next match, they are through. Uruguay and Korea still have very thin chance to qualify even if they win their next game.
Game day 3 will see multiple matches clashing in same time. You can watch it on Himalaya premium 194 and Himalaya TV channel 144 in Classic tech internet's IPTV. Get world cup coupon from Classic Tech mobile application now so that you do not miss exciting upcoming fixtures.
To know procedure about purchasing world cup coupon, please go through this link:
https://www.youtube.com/watch?v=0mGR4C5CO30&t=1s&ab_channel=ClassicTech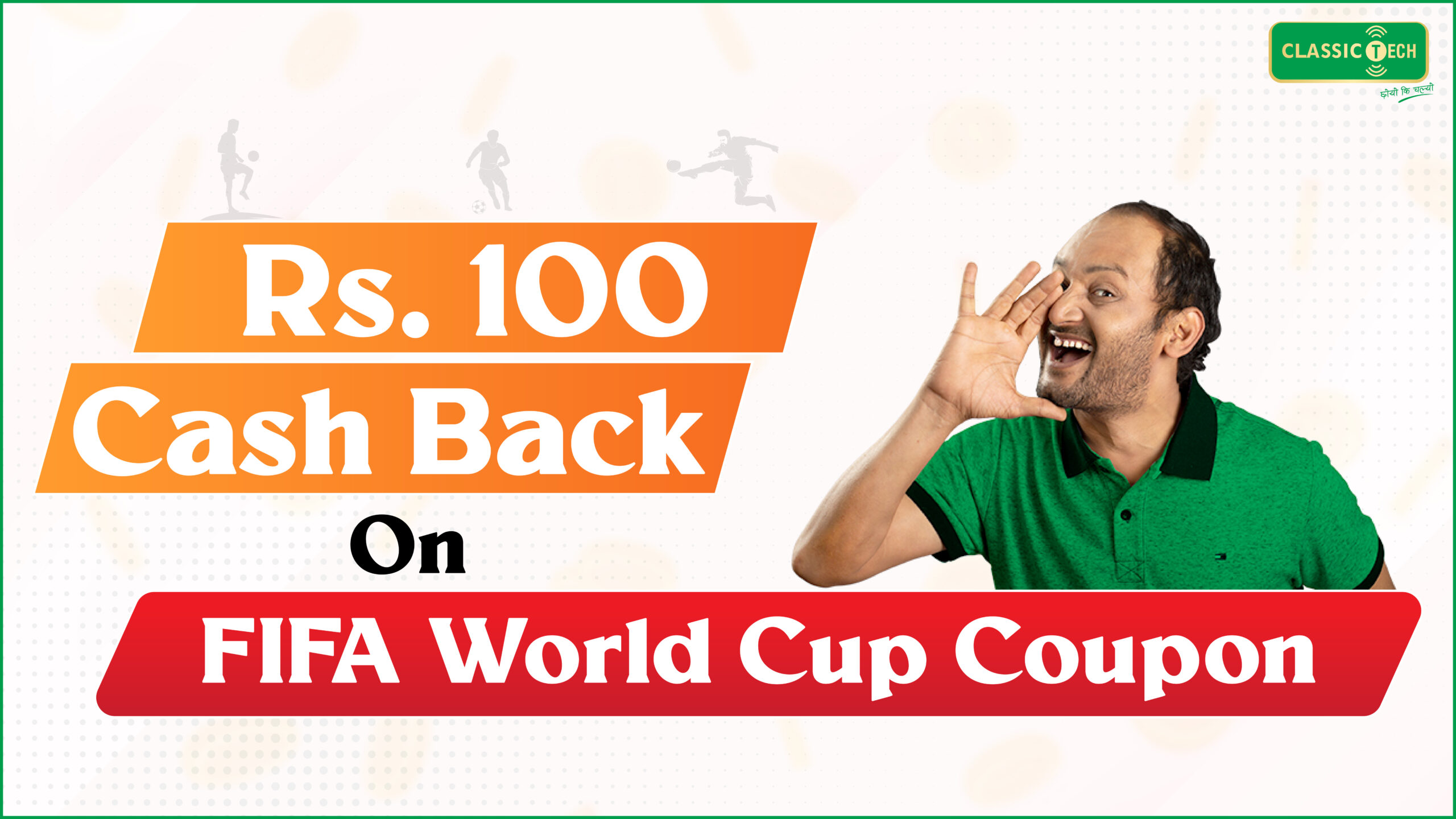 As we all know, for the Nepali audience to watch FIFA World Cup 2022 on their TV one must pay Rs. 565. If Nepali audiences do not pay for the service, they will not be able to watch matches legally on their TVs. Classic Tech and ConnectIPS have come up with the best recharge offer for Classic Tech users where they will save Rs. 100 for the FIFA World Cup Coupon.
For payment confirmation select Connect IPS for payment on the Classic Tech app and get Rs. 100 Cash Back instantly. That means you can watch whole FIFA World Cup matches for only Rs 465. Isn't it amazing? This offer is only for a limited period of time and T&C is applied.
Still, confused about the steps to purchase a FIFA World Cup coupon? check out the recent blog "How to watch Qatar World Cup 2022 on your IPTV?".
Experience each and every moment of this year's FIFA World Cup 2022 on a big screen Videocon 43" smart TV for Rs. 25,633/- only which will give you the Feel of an inside-stadium experience throughout the matches. For detailed information about Videocon TVs read out "FestiBall Offer Blog".
Order Your TV Now: 9801004477 or create a support ticket from Classic Tech app .
Full Process Explained
We have got many comments/messages on social media about how we can watch World Cup 2022. Now finally the wait is over. Every individual has to pay Rs. 500 + 13 %VAT = Rs. 565 to watch the world cup on TV. Classic Tech users just follow the given simple steps:
Buying World Cup 2022 Coupon from Classic Tech App
Classic Tech App Download Link(Both Android & iOS): http://onelink.to/v4u3t9.
1. Open Your Classic Tech App.
2. Login with your registered number and you will receive an OTP number and enter it.
3. Then you will see the home dashboard of the app.
4. Click on the Payment Icon.
5. After that you will see the World Cup 2022 Coupon option along with internet package options.
6. Select or Click on World Cup 2022 Coupon icon then you will redirect to the payment dashboard.
7. Now, select your payment plan according to your existing plan you have whether 1, 2, and 3 IPTV plans.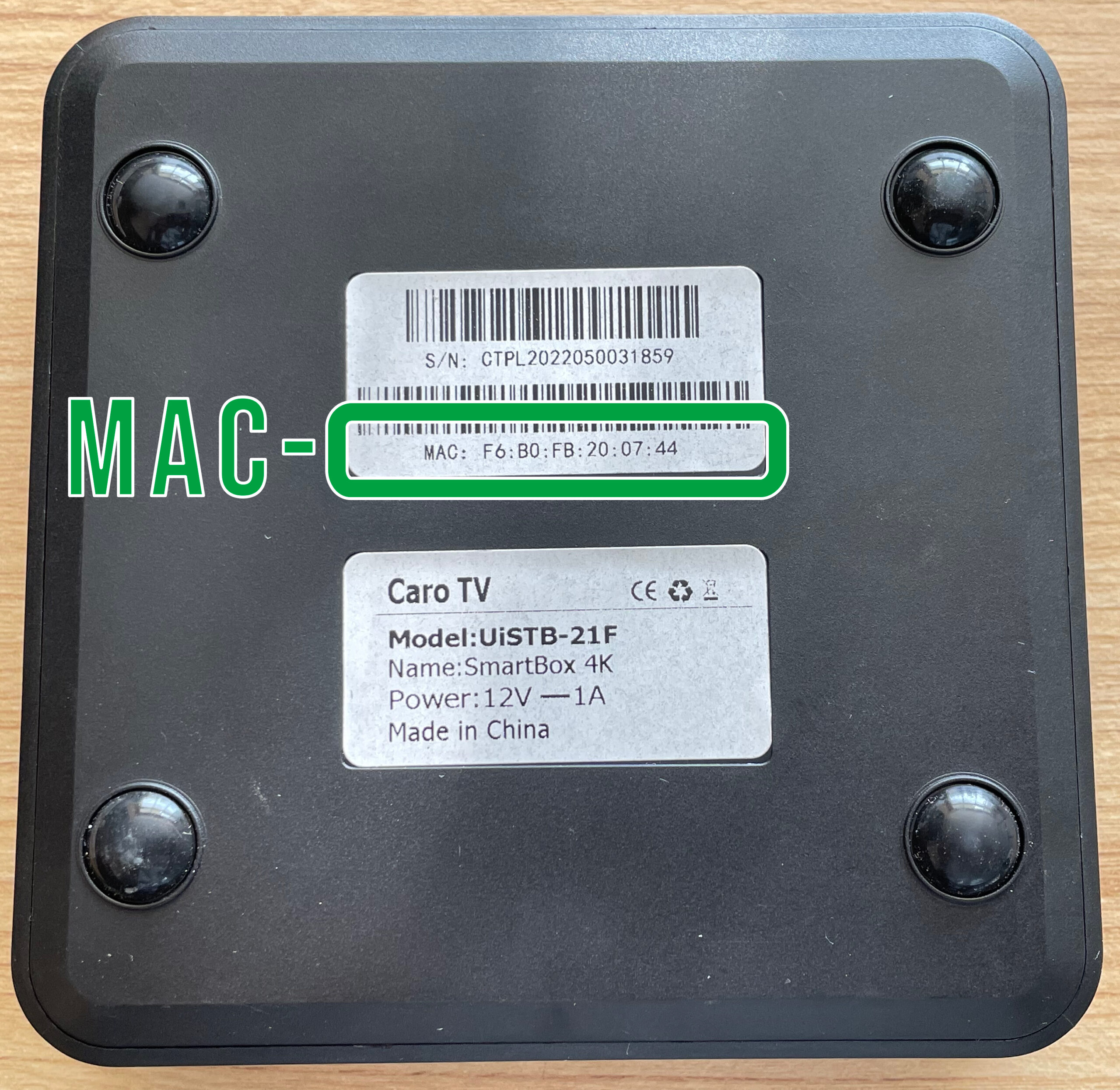 8. #Becarefull: If you have two or more TV in your Home but you want to watch only on 1 TV just look at these steps:
8.1. Check Your desired IPTV MAC address which is located at the backside of the set-top box.
8.2. Verify the MAC address of the IPTV where you want to Watch and select the right IPTV.
9. Afterward payment is done then you will able to watch World Cup 2022 from your TV on the "Himalayan TV Premium" Channel.
Watch this Qatar World Cup 2022 on big screen TV of Videocon 43" Smart TV which comes on Classic Tech FestiBall offer just for Rs. 25,633/-. To know more about Classic Tech FestiBall Offer check out the "Classic Tech FestiBall Offer 2022" Blog.
The FIFA World cup happens every 4 years. Every football fan all around the world gets excited about FIFA World Cups. This is more than a festival for football fans who would love to watch their favorite player/country playing in the world cup. After the 2018 world cup held in Russia, all of us are waiting for 2022 which is going to be held in Qatar. Check below for the Nepali timing of World Cup matches:
Round of 16 Nepali Time:
After Completing the group stage, the winning team will be qualified for the round of 16. In the second round, or the "Knockout Stage," teams play each other in a single-elimination format, with no ties, and winners are decided by extra time and penalty kicks.

Quarter-Final Matches Nepali Time:
The 8 winning teams of the round of 16 will face each other at Qatar Final stage for qualifying for the semifinal.
The Final and Semifinal Matches Nepali Time:
In the Final, both teams that won the Semifinal will play. A third-place matchup will be between the two losing semifinal teams. In the final, there will be two teams. Whoever wins the match will be 1st, and the lost team will be 2nd.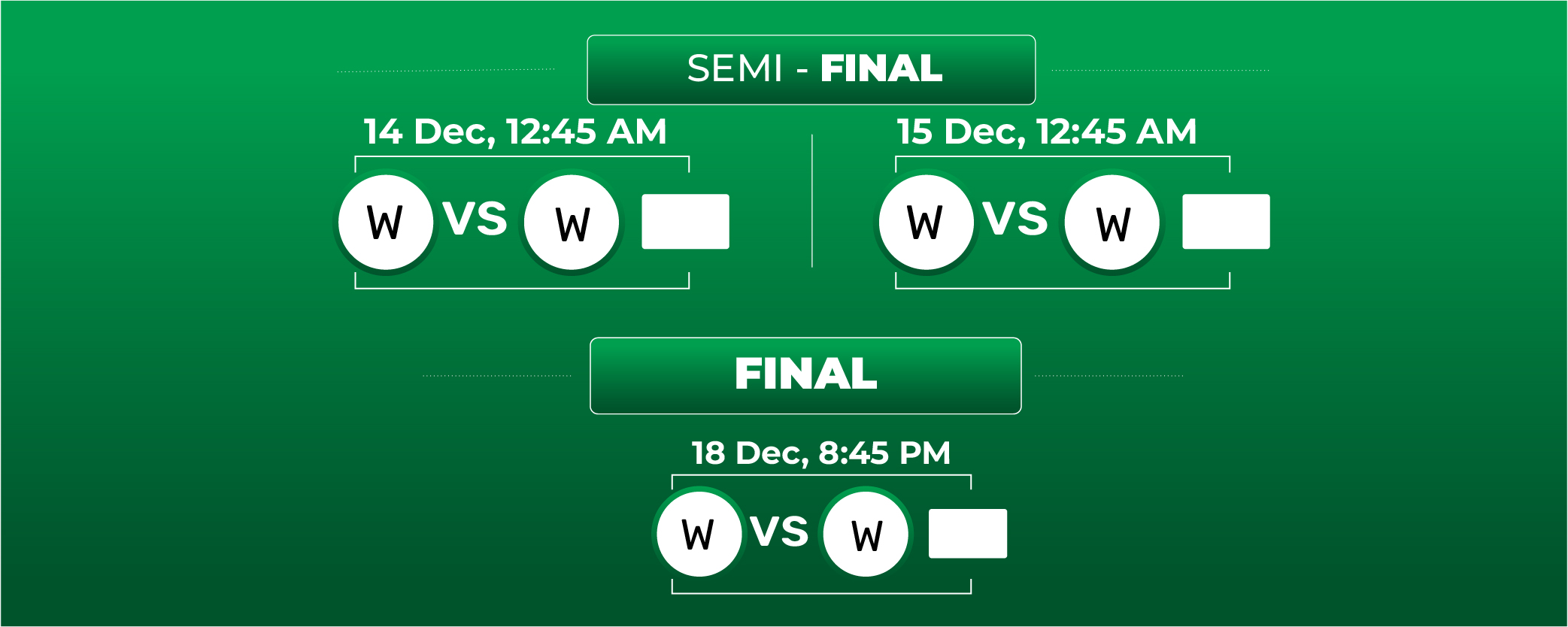 Check out the awesome technologies used in the Qatar World Cup that you can't imagine in 2022 on our blog "Qatar World Cup 2022: Revolution Of Sport with Technology".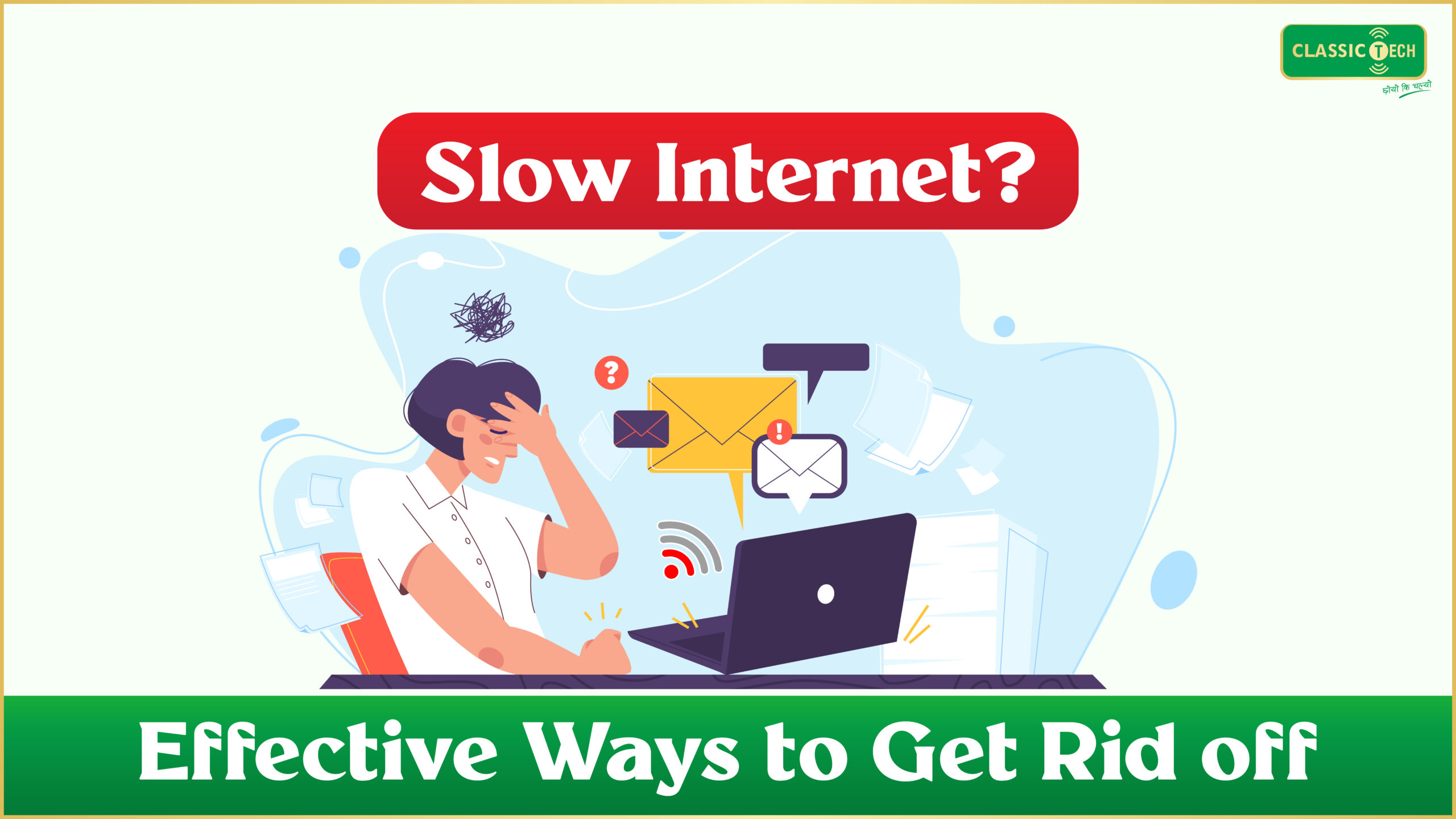 Do these things, your Internet Speed will be faster than before. The most common searches of every internet user: My internet is slow, I am having high ping, buffering while watching videos, how to do for getting low ping?, Best Wi-Fi settings, Best router for gaming.
Router Placement
Did you know that the location of the router in your home affects its speed performance? The wireless signals spread through the air, just like sounds are transmitted while talking. The signal is stronger at closer distances. Placing your router in the center of your home reduces wasted coverage area and eliminates the unnecessary distance between any connected devices.
Connect to ethernet/LAN cable
Using an Ethernet cable to connect your internet to your regular PC/laptop or any other Wi-Fi device will give you maximum bandwidth. With an Ethernet cable, there is no network interruption to the Internet. As a result, download and upload speeds are faster than expected. To play online PC games smoothly without lags, high pings, or timeouts, you must use an Ethernet /LAN cable.
Don't share Wi-Fi Password
It is common practice to share Wi-Fi passwords with neighbors or relatives. Suppose, you have a 100 Mbps package and 4 people are already connected, then each person will get 25 Mbps. (4×25=100). The more you share the password with your relatives or neighbors, the slower the speed will be. In the past, your internet was very slow and unusable. Avoid sharing your password with others.
Use Mac filtering
MAC filtering restricts or removes unknown devices and unused devices by filtering them.
Classic Tech users have white filtering access within the Classic Tech app. The white filtering allows users to only add devices to the list that they want to grant access to. Those devices that are not included in Mac filtering won't be able to access the internet even if they receive a password.
Upgrade current Router
Router plays a vital role in high-speed internet. A lot of devices will use the same 2.4-GHz wireless band that your router does which create interference. Upgrading your router to 5 GHz, create a vast difference in performance and speed of the internet. There will be no 2.4 GHz signal interference anymore. Bandwidth on 2.4GHz is 574 Mbps and Bandwidth on 5GHz is 2.4 Gbps
Use Mesh Wi-Fi for long coverage
Specifically mid-size and large homes that have suffered from weak or incomplete Wi-Fi coverage. A Mesh Wi-Fi system will give you full signal coverage on every side. Classic Tech provides a Wi-Fi mesh system according to the customer's request. Mesh Wi-Fi is built for all types of homes.
Package Upgrade
Most everyone has no idea how many Mbps to choose. Divide the number of devices in your family by the speed plan you are considering. if you have a family of four using only one device at a time, a plan of around 225 Mbps (225/5 = 45) is best. Your need for internet speed depends on your usage. If you have multiple devices online at the same time, you need a faster subscription. Classic Tech offers various packages from 225Mbps up to 1 Gbps as per customer need. Read About FestiBall Offer 2022.
Verify Your Desired Site
Before complaining about slow internet to your ISP make sure to check the website whether it's national or international traffic. If your desired website has a CDN server hosted nationally then the latency speed of it will be 10 microseconds and if your website is hosted internationally then it has a latency speed of 100 microseconds by default. Classic Tech has CDN servers of YouTube, Facebook, Google, Akamai, Viber, TikTok, etc. That's why Classic Tech user doesn't have to worry while watching content.
Get Help from Your ISP
If you do all the above things but there is still the same problem or no change in internet speed. Then contact your ISP for the proper solution. Classic Tech will get immediate support from our technical team. All users have to do is just create a support ticket from the Classic Tech App or now Classic Tech users can create a support ticket from the website as well. Just go through the Link: https://customerportal.classic.com.np/auth/login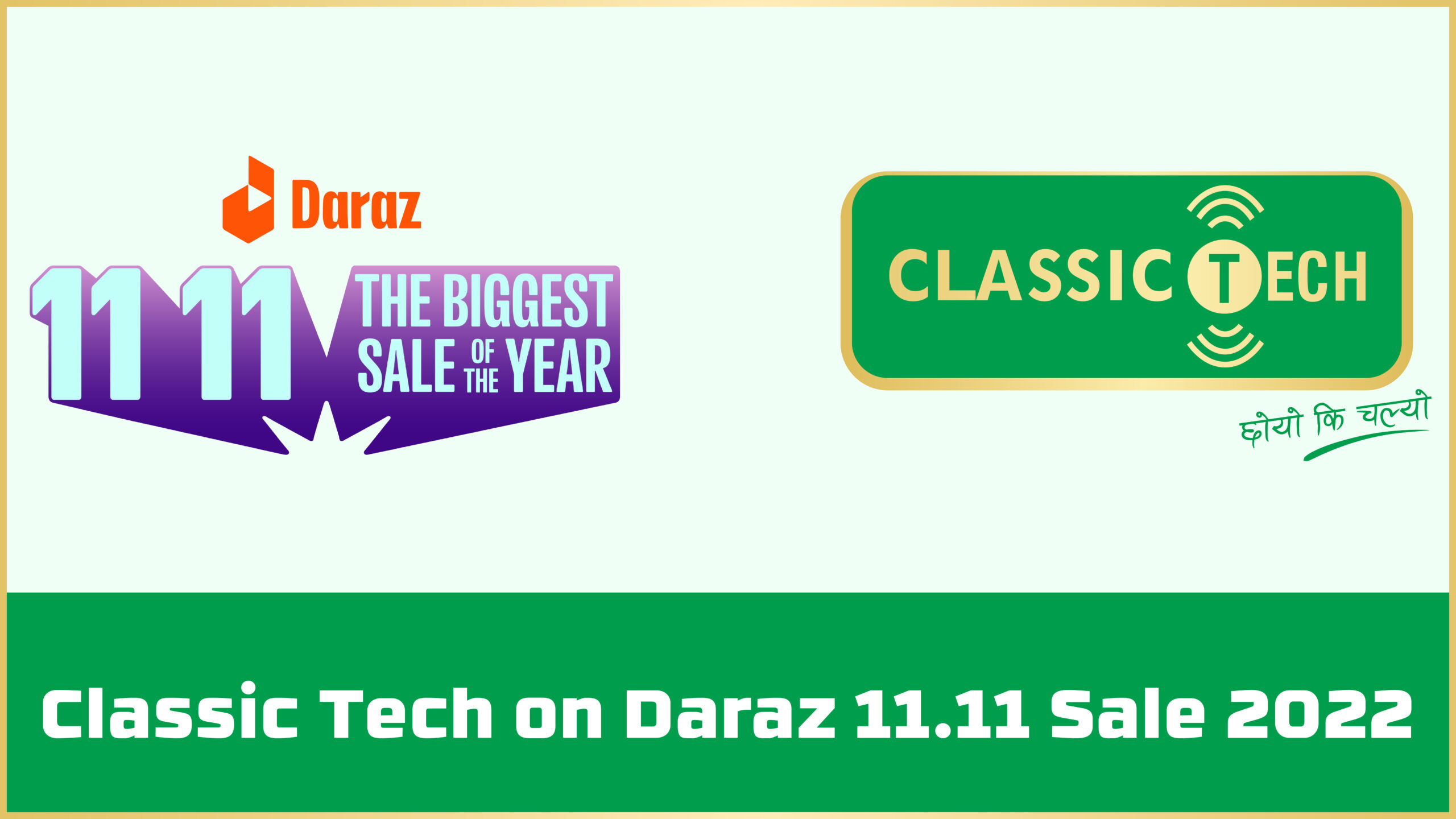 Daraz 11.11 sale is one of the biggest sale day of the year. It will be held once a day every year on November 11. On this day, customers would have the opportunity to purchase their favorite brands at the lowest price they have ever seen. It will be held once a day every year on November 11. This year also it will be on November 11 in Nepali dated on Kartik 25th.
Did you Know?
This year Classic Tech also will be there with amazing internet packages, Smart TVs combo packages, and many more. Don't miss this Daraz 11.11 Sale Day.
If you don't want to miss the Classic Tech packages on sale, please consider the following things:
Add Your Desire Classic Tech Package to the cart
Daraz 11.11 is an annual event that occurs once a year. Stocks are limited and placed there for sale. Please make sure to add your desired classic tech package to your Daraz app cart if you don't want to miss out on our packages in the Daraz 11.11.
Add Daraz Bank Partners Debit/Credit Card
It is highly recommended that you use the Debit or Credit card of Daraz Bank Partners to receive a discount of up to Rs.3000 and 20% off all products, including Classic Tech plans and packages. Daraz Bank Partners are Nabil Bank, Siddharth Bank, Kumari Bank, Sanima Bank, Standard Chartered Bank, Machapuchrey Bank, Everest Bank, Himalayan Bank, Sunrise Bank, Mega Bank, NMB Bank, Citizens Bank, Nepal Bank, NCC Bank, Nepal SBI Bank, Century Bank, Jyoti Bikas Bank, Shangrila Development Bank, Kamana Sewa Bikas Bank, etc.
Win Daraz Vouchers from Classic Tech Facebook/Instagram Page
The Classic Tech Facebook/Instagram page frequently posts Daraz Voucher Giveaways where users are simply required to choose the correct answer, and the lucky winner will receive a free Daraz Voucher. How do participate Daraz giveaway contest? Just follow the given steps for becoming the next winner of the Daraz Voucher from our page:
1. Follow our Facebook/Instagram Page
2. Comment the right answer and make sure you have tagged at least two of your friends and liked & shared the post.
3. Then the winner will be randomly picked from the comment section who has given the correct answer.
That Voucher can be used at Daraz 11.11 Sale for more discount and on other days too.
FIFA World Cup 2022
This is the first time that an Arab country will host the World Cup. The World Cup will be held in the middle of the European football season for the first time, it was announced. Not to mention the fact that all eight venues of the World Cup are located within an hour's distance from each other, making it a first-of-its-kind compact World Cup.
The 2022 world cup is the most advanced technology used world cup till now. The technology will never be used before. Technologies are advanced and futuristic. Let's read what are surprising things about FIFA World Cup 2022.
Advanced Heat Reduction Technologies
Because of the extreme heat, revolutionary stadium cooling technology is going to be used at the 2022 World Cup in Qatar after tests proved everything is working as it should at the proposed World Cup stadiums. the atmosphere inside the stadium will be at an optimum temperature for both the players and the fans.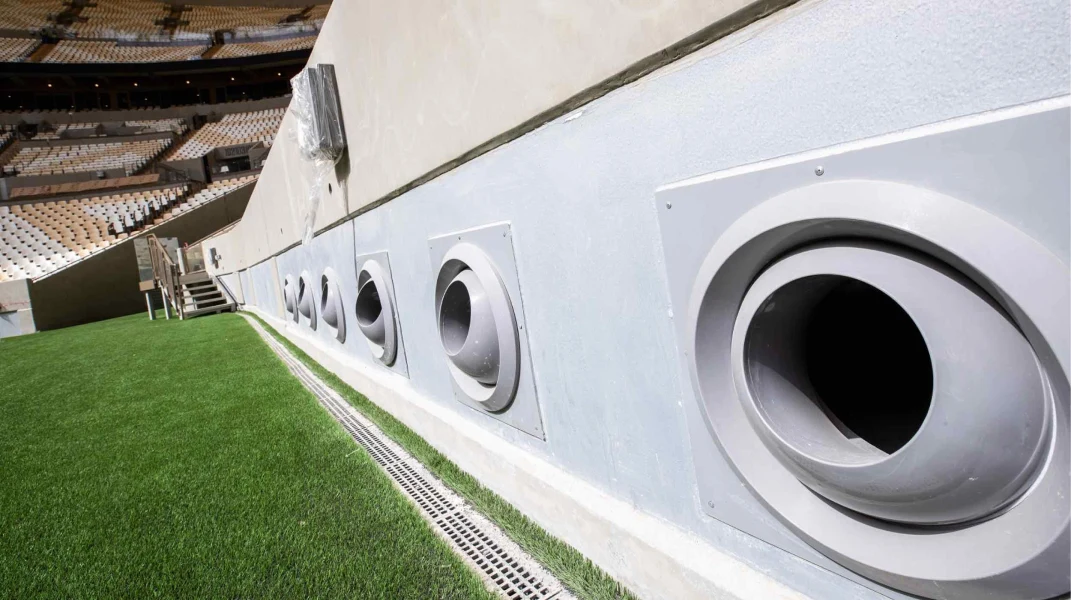 Semi-automated offside technology
A technological revolution will also be taking place on the pitch during the World Cup in 2022 as well. Qatar's World Cup will be the first to use semi-automated offside technology. For the referees, this will be a useful tool in order to help them make accurate, fast, and reproducible decisions during the course of the tournament when it comes to offside decisions.
The new technology uses 12 dedicated tracking cameras mounted underneath the roof of the stadium to track the ball and up to 29 data points of each individual player, 50 times per second, calculating their exact position on the pitch. The 29 collected data points include all limbs and extremities that are relevant for making offside calls.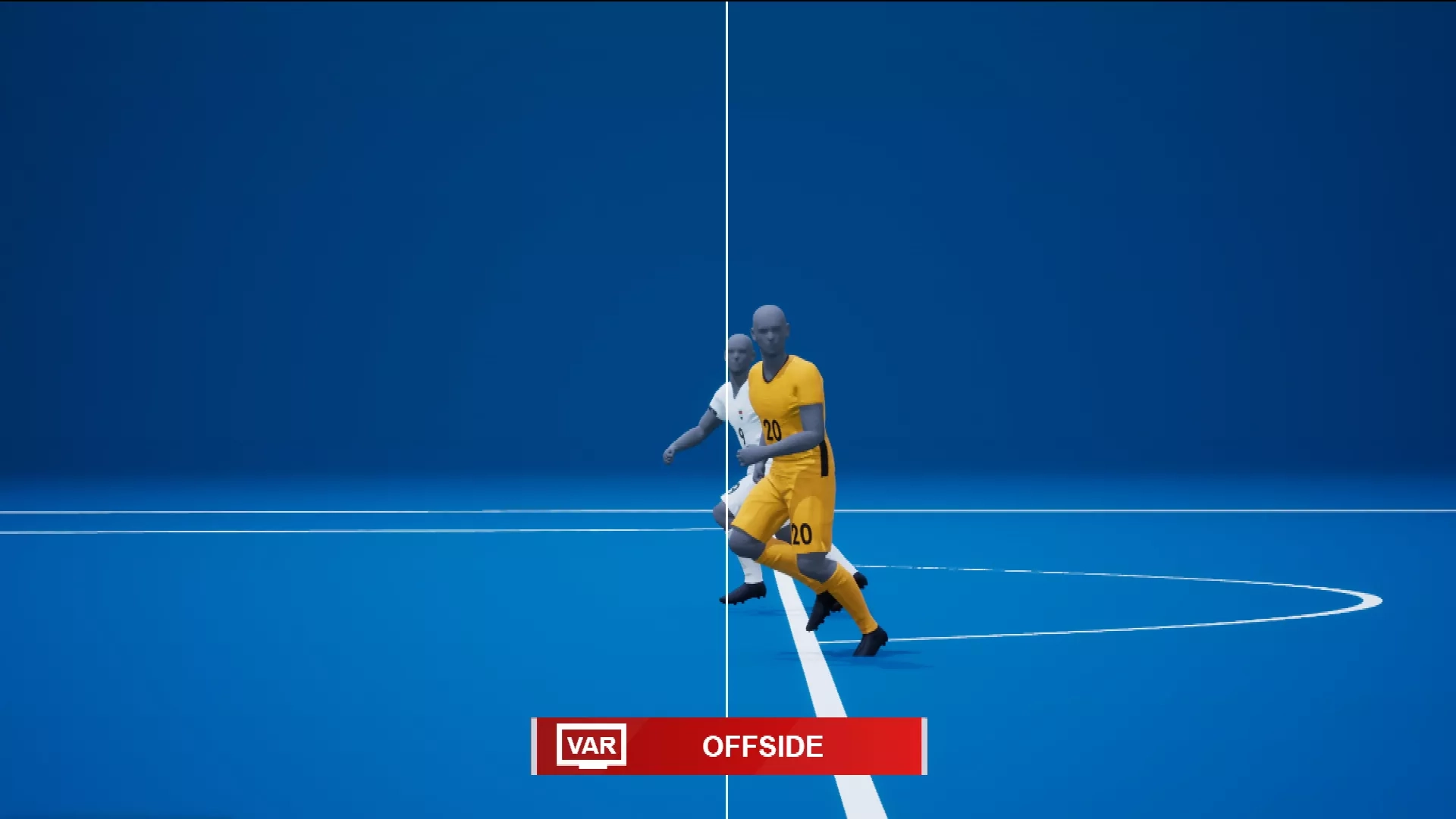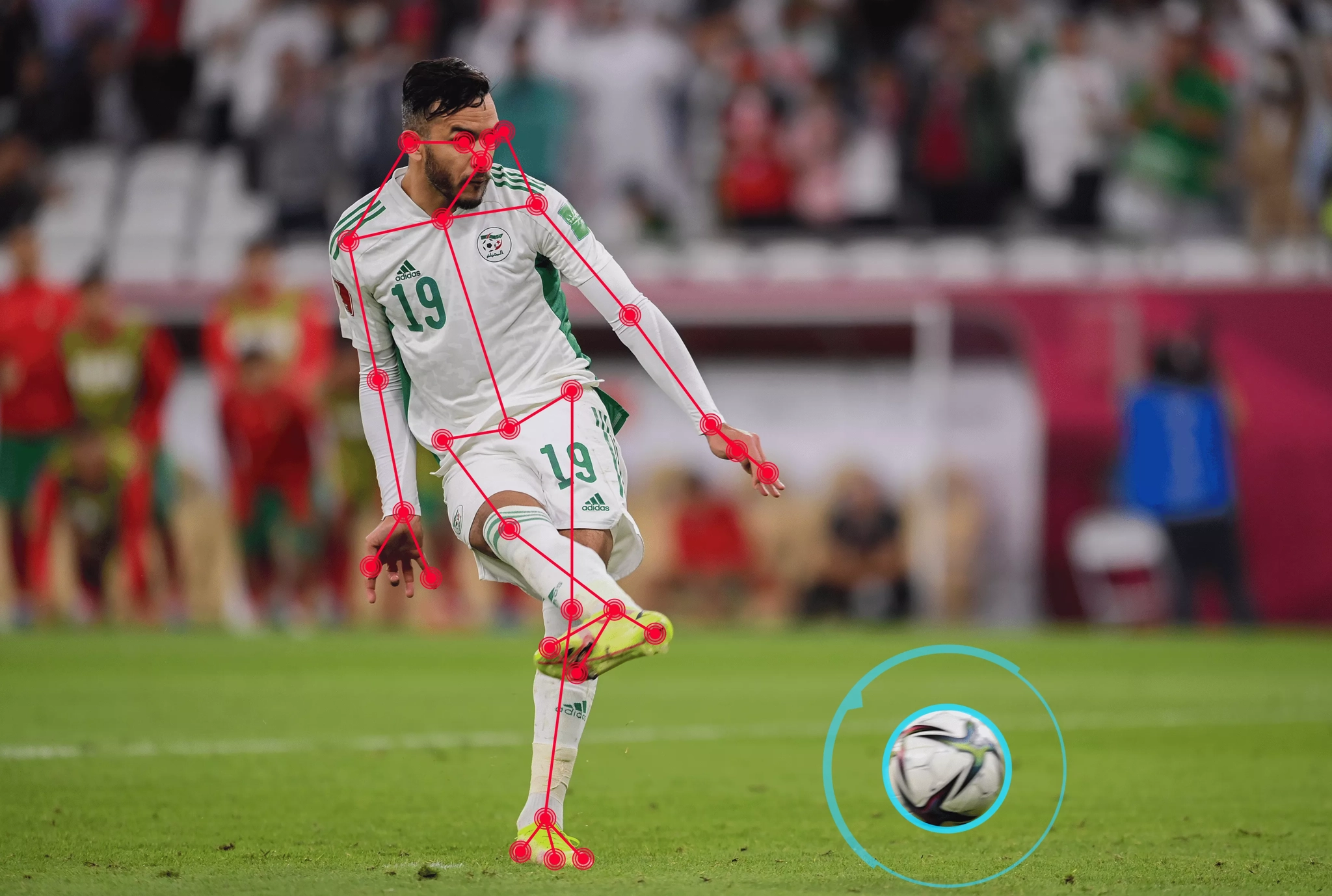 FIFA Advance World Cup Ball with amazing features
The official match ball 'Al Rihla' will feature semi-automated offside technology, an upgraded version of the already existing VAR (Video Assistant Referee) system, used in the 2018 FIFA World Cup in Russia.
In the ball, a motion sensor can track the player's location at the moment the ball is kicked. Along with this, a technology system will be installed at the stadium that will monitor the positioning and movement of the ball and players.
According to ESPN, the old VAR system took 70 seconds to determine an official case of offside. The choice will now be decided in just 25 seconds.
Dedicated App for Players: FIFA PLAYER APP
During the FIFA World Cup 2022 in Qatar, players will be able to access the FIFA Player App for the first time. The FIFA Player App was developed with input from professional players, in collaboration with FIFPRO. Every player will be able to access their performance data shortly after each match by using the app. This data is synchronized with match footage to enable players to watch all key moments of their own performance in detail, using different camera angles. The data collected includes the following: enhanced football data metrics, physical performance metrics and enhanced football intelligence metrics.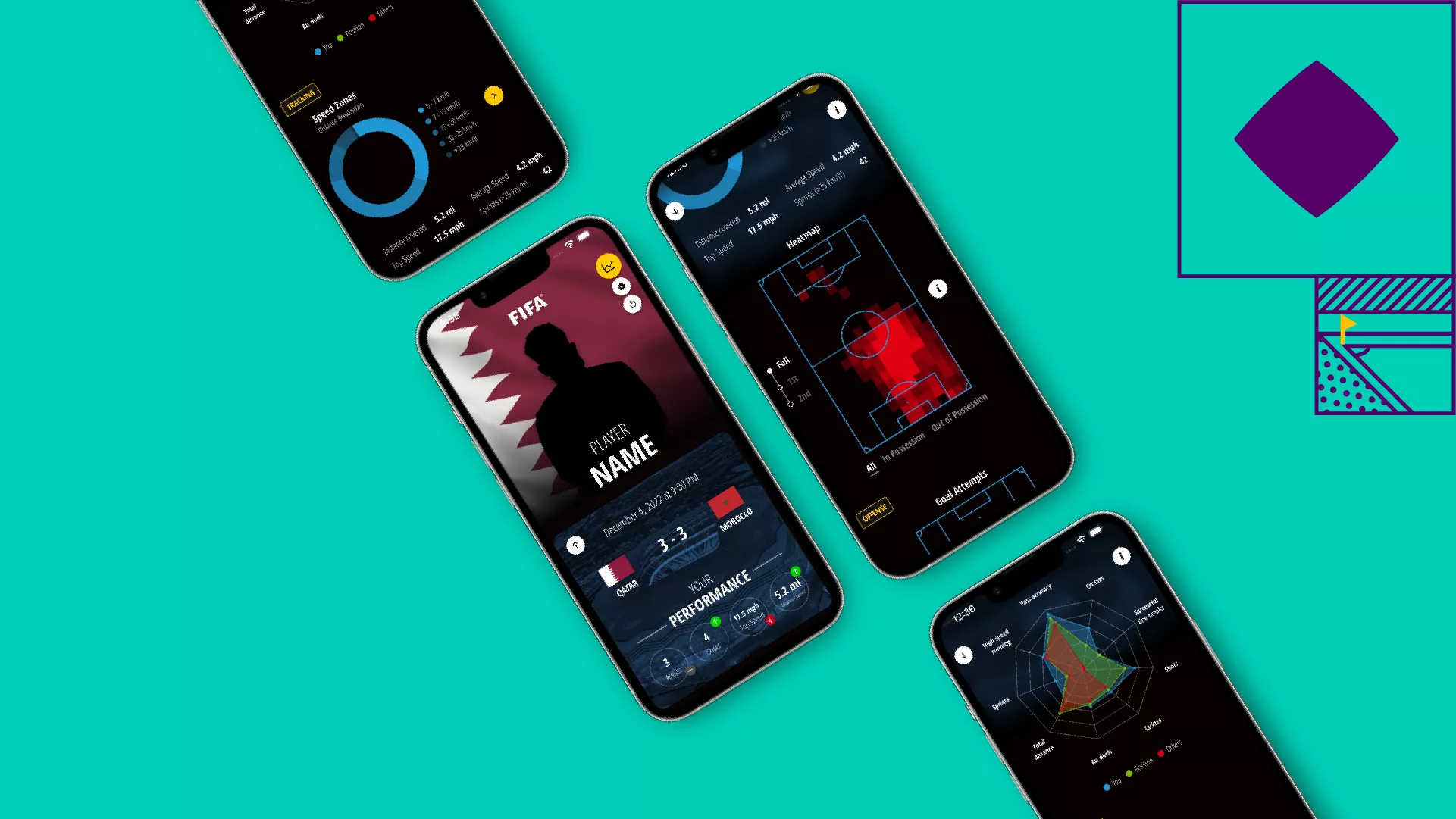 Stadium Made of Shipping Container
One of the stadiums of FIFA World Cup 2022- Stadium 974 situated in Doha, Qatar is the first-ever fully demountable stadium in the history of FIFA World Cups. Stadium 974 is a temporary football stadium built along the shores of the Gulf, offering not only beautiful views of West Bay, but also an eye-catching design concept. Made from shipping containers and modular steel frames. The design of the stadium makes it visually appealing while also ensuring cost-effectiveness, given that fewer materials were used compared to a traditional stadium. In view of the fact that Stadium 974 is designed to be temporary, it may not only exist after the World Cup.
Internet in FIFA World 2022
In FIFA World Cup 2022, 5G technology will be used for the internet. Across all eight stadiums, high-capacity broadband wireless technology will provide 500 gigabytes of capacity each. This will make it possible for many people to stay connected, and be able to share their World Cup experiences with their families and friends wherever they are in the world. The world cup will also feature brand new experiences enabled by 5G technology, such as 8K live broadcasts and exciting in-home viewer experiences through augmented and virtual reality.
The World Cup Qatar 2022 has announced that it will provide connectivity for 350 official FIFA event buses during the tournament. With mobile broadband and managed Wi-Fi inside busses, players and FIFA officials will remain connected, while media representatives will be able to upload files and video content and share broadcasts even when traveling between venues.