Human Resource Management in Classic Tech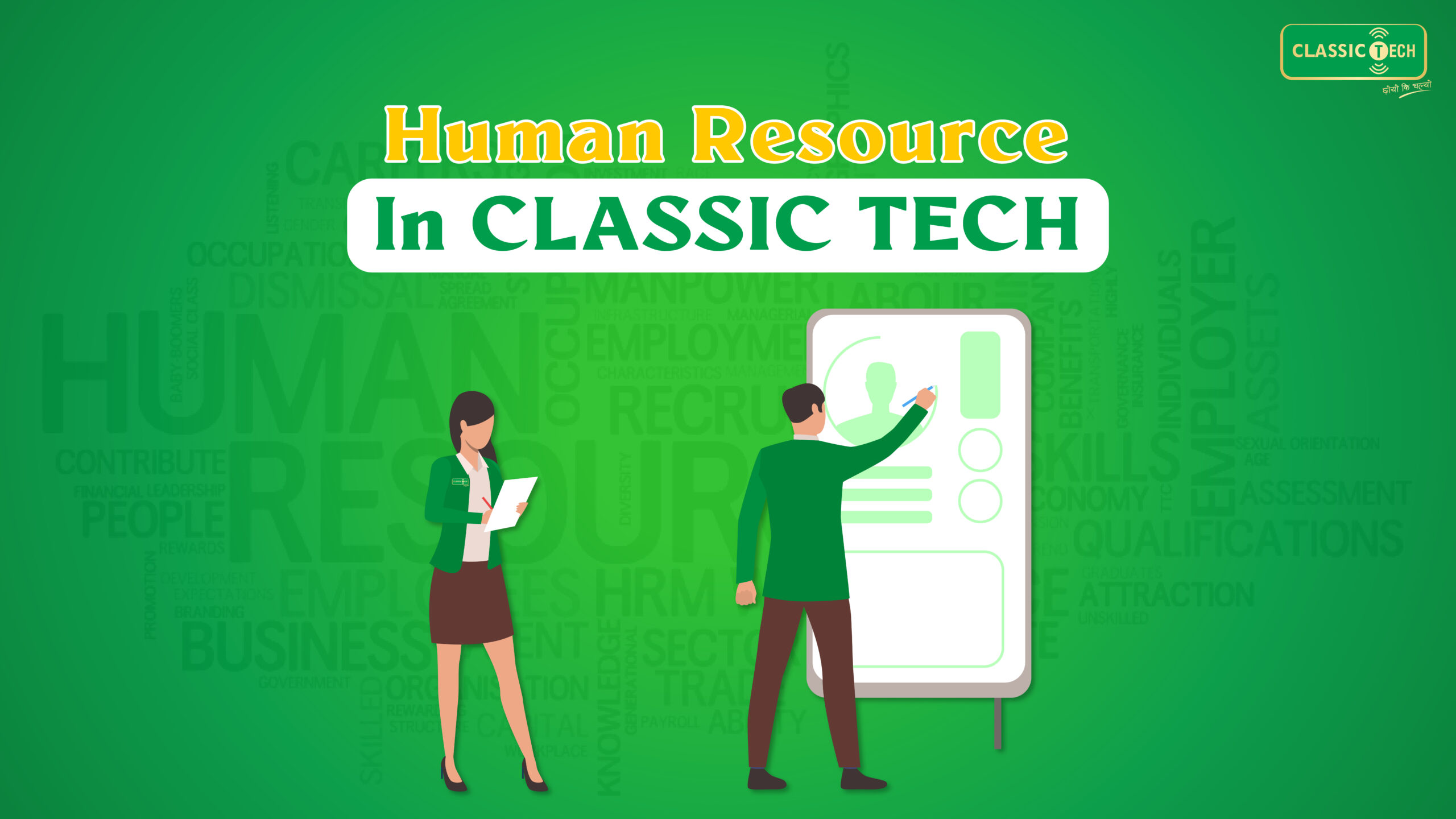 Classic Tech is one of the leading Internet Service providers in Nepal. Established 13 years ago, the company has always been working for the benefit of its consumers and the public as well.  The goal of the company is to provide reliable and effective internet facilities to maximum people at absolutely minimum cost. The company entertains more than 100 thousand active users and is providing services to the people of 74 districts through its 104 outlets.
Classic Tech has also been one of the most desired and wanted workplaces for job seekers. As we all know the employment situation of the country, Classic Tech has been contributing largely to helping people earn bread for their families. Being one of the largest ISP Companies in the country, Classic Tech provides employment to more than 1500 people.
Classic Tech provides a competitive salary scale and being one of the few private companies to provide SSF facility to its staff is also one of the major reasons, why Classic Tech gets a lot of job applications. The company believes in a fair and transparent hiring policy, by which we mean, providing opportunities to deserving candidates.
Classic Tech has various working departments such as Accounts, Sales, admin, customer service, technical, digital marketing, corporate team, and so on. The company provides jobs to fresher to experience based on the need and vacancies in the company.
Benefits like competitive salary, social security fund, overtime payment, fuel, and maintenance attract motivated and keen job seekers from the market. In today's corporate and competitive world, finding suitable and motivated employees out of the available lot is like fishing in a large pond. The HR team of the company works tirelessly for providing the best human resources to the company and to provide equal and fair opportunities to deserving candidates.
Classic Tech also believes in keeping hold of its valuable employees and making sure they feel secure sound and cared for by the company whenever they are in need. Organizing refreshment programs, training, and improvement sessions, and paid leave facilities also are the reason why Classic Tech Pvt. Ltd. Is the most searched and desired workplace.
Promotion and pay rise according to the output and transparent competition also motivated its existing staff to feel wanted and motivated to be at the absolute peak of their powers to get a fair chance.
Keeping staff motivated and satisfied are the reasons why the company has been enjoying its growth and its profitable situation.
Even during the hectic Covid-19 situation, Classic Tech provided the best facilities and benefits to its employees. No staff was cut down in the name of the pandemic because the company believed their staffs are its family and you don't cut off family ties during tough situations.
Classic Tech is the best place if you want to grow and learn in your career. Jobs in Nepal are getting tough and competition is getting tighter, that is where Classic Tech provides you the opportunity to work for the best ISP and the best company in Nepal.
Saying that Classic Tech staffs are the most satisfied and pleasant colleagues to work with won't be wrong. A happy, competitive, and helpful working environment also contributes to maintaining workplace harmony.
Classic Tech works with various organizations such as from job, hamro jobs,  mero jobs, Oms HR solutions, sajilo job for selecting candidates through transparent and fair competition. These organizations act as bridges to job seekers to get hired if they fulfill the basic requirements of the vacancy.
Helpful HODs and seniors also are one of the reasons for Classic Tech being a wanted workplace.
Won't you want yourself to be working in such a company that cares for you and values your effort and hard work? In every possible way, Classic tech is where you will feel more than in the workplace.
Classic Tech provides you with every reason to join the company. Your personal growth, career growth, and more than satisfactory lifestyle are what you will be getting from getting hired at Classic tech.
You can find possible vacancies and other queries you can contact Classic Tech on FaceBook, or LinkedIn, join their Viber community, and satisfy your query.
For vacancy queries and to apply for the vacancies, send your updated resume at
career@classic.com.np
or You can apply through Classic Tech's website
https://www.classic.com.np/career/
▲