MESH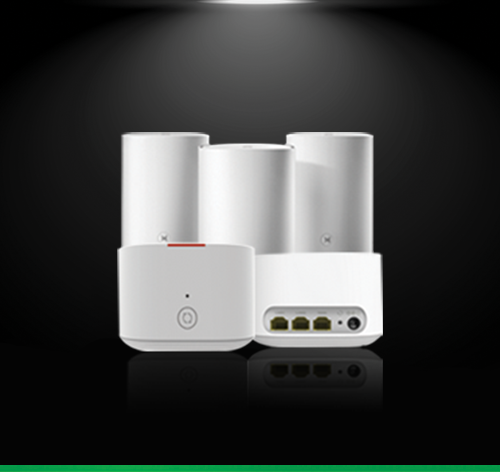 Why MESH WIFI?
Mesh WiFi is a whole home WiFi system built to get rid of dead corners and to provide uninterrupted WiFi services all over your home. Mesh routers enable devices in your network to have faster speeds, greater coverage, and a more reliable connection.
Classic Tech Offers Mesh WiFi for higher packages. Mesh WiFi is built for all types of homes specifically mid-size and large homes that have suffer from weak or incomplete WiFi coverage. Usually when you experience dead corners or slow WiFi, you might opt into a range extender but find that it doesn't provide you with the fastest speeds or connectivity throughout your home.

Whereas Mesh WiFi routers are built to fully cover large homes up to 6,000 sq. ft., with two stories or more, interior brick walls, or an unusual layout. With more family members being home, a typical WiFi router will have issues with maintaining strong internet access to all devices like phones, computers, or TVs. With multiple Mesh nodes, everyone can easily connect more smart home devices simultaneously without slowing down your WiFi bandwidth.