Qatar World Cup 2022: Nepali Date & Time
The FIFA World cup happens every 4 years. Every football fan all around the world gets excited about FIFA World Cups. This is more than a festival for football fans who would love to watch their favorite player/country playing in the world cup. After the 2018 world cup held in Russia, all of us are waiting for 2022 which is going to be held in Qatar. Check below for the Nepali timing of World Cup matches:
Round of 16 Nepali Time:
After Completing the group stage, the winning team will be qualified for the round of 16. In the second round, or the "Knockout Stage," teams play each other in a single-elimination format, with no ties, and winners are decided by extra time and penalty kicks.

Quarter-Final Matches Nepali Time:
The 8 winning teams of the round of 16 will face each other at Qatar Final stage for qualifying for the semifinal.
The Final and Semifinal Matches Nepali Time:
In the Final, both teams that won the Semifinal will play. A third-place matchup will be between the two losing semifinal teams. In the final, there will be two teams. Whoever wins the match will be 1st, and the lost team will be 2nd.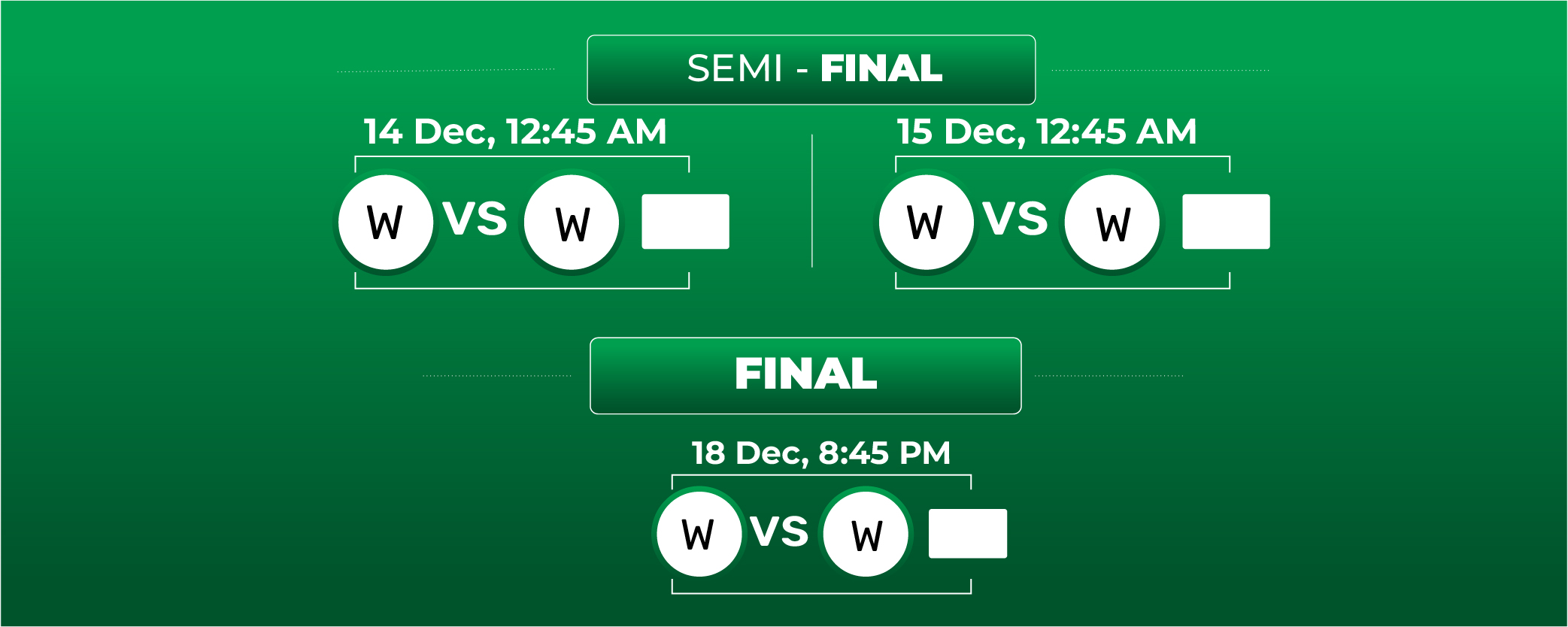 Check out the awesome technologies used in the Qatar World Cup that you can't imagine in 2022 on our blog "Qatar World Cup 2022: Revolution Of Sport with Technology".
▲