Classic Tech on Daraz 11.11 Sale 2022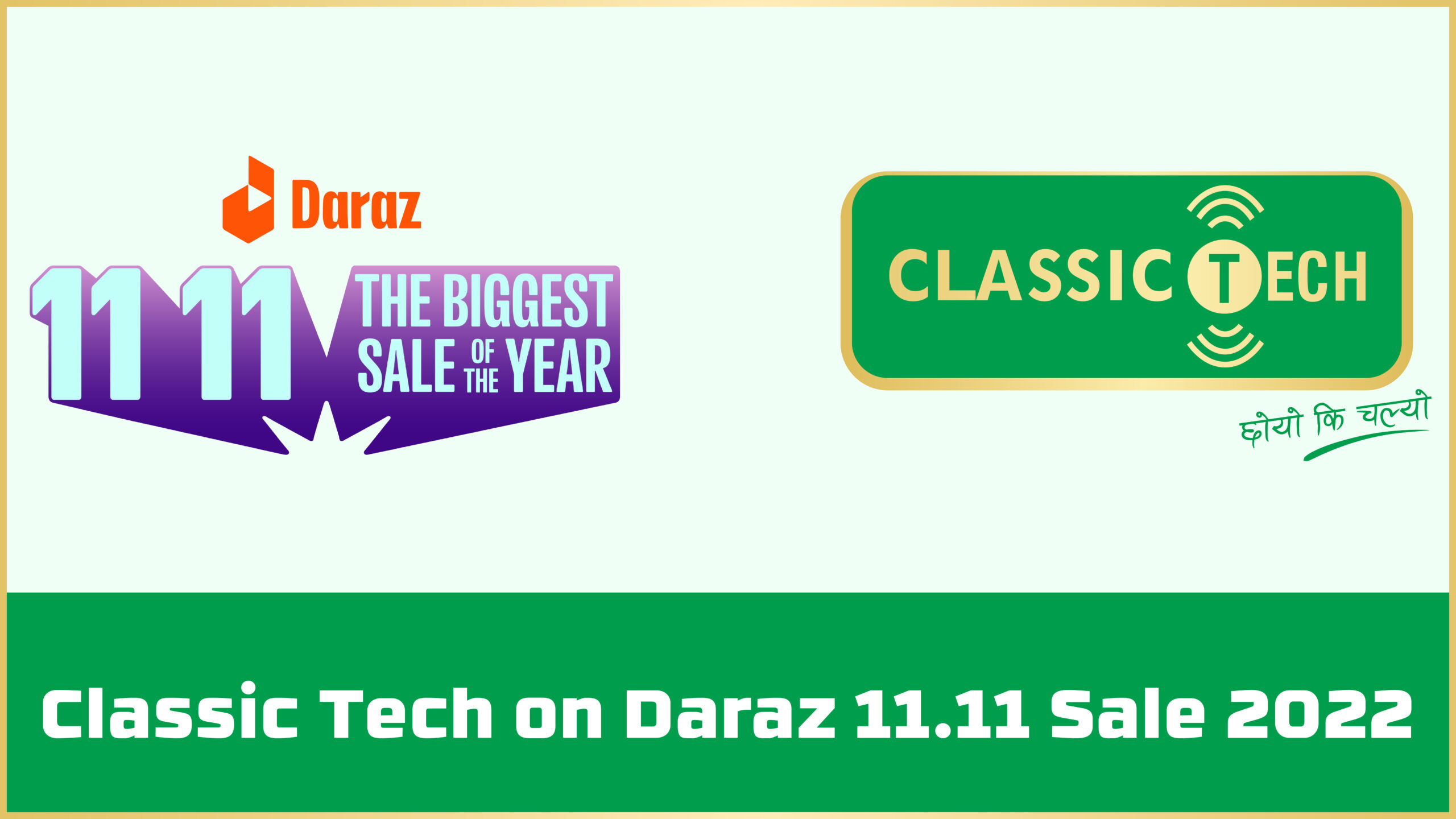 Daraz 11.11 sale is one of the biggest sale day of the year. It will be held once a day every year on November 11. On this day, customers would have the opportunity to purchase their favorite brands at the lowest price they have ever seen. It will be held once a day every year on November 11. This year also it will be on November 11 in Nepali dated on Kartik 25th.
Did you Know?
This year Classic Tech also will be there with amazing internet packages, Smart TVs combo packages, and many more. Don't miss this Daraz 11.11 Sale Day.
If you don't want to miss the Classic Tech packages on sale, please consider the following things:
Add Your Desire Classic Tech Package to the cart
Daraz 11.11 is an annual event that occurs once a year. Stocks are limited and placed there for sale. Please make sure to add your desired classic tech package to your Daraz app cart if you don't want to miss out on our packages in the Daraz 11.11.
Add Daraz Bank Partners Debit/Credit Card
It is highly recommended that you use the Debit or Credit card of Daraz Bank Partners to receive a discount of up to Rs.3000 and 20% off all products, including Classic Tech plans and packages. Daraz Bank Partners are Nabil Bank, Siddharth Bank, Kumari Bank, Sanima Bank, Standard Chartered Bank, Machapuchrey Bank, Everest Bank, Himalayan Bank, Sunrise Bank, Mega Bank, NMB Bank, Citizens Bank, Nepal Bank, NCC Bank, Nepal SBI Bank, Century Bank, Jyoti Bikas Bank, Shangrila Development Bank, Kamana Sewa Bikas Bank, etc.
Win Daraz Vouchers from Classic Tech Facebook/Instagram Page
The Classic Tech Facebook/Instagram page frequently posts Daraz Voucher Giveaways where users are simply required to choose the correct answer, and the lucky winner will receive a free Daraz Voucher. How do participate Daraz giveaway contest? Just follow the given steps for becoming the next winner of the Daraz Voucher from our page:
1. Follow our Facebook/Instagram Page
2. Comment the right answer and make sure you have tagged at least two of your friends and liked & shared the post.
3. Then the winner will be randomly picked from the comment section who has given the correct answer.
That Voucher can be used at Daraz 11.11 Sale for more discount and on other days too.
▲